What is the best Home Based Business?
We tackle the best home based business discussion from time to time. One thing we should point out or ask is "what are you willing to do?"
This is a bigger question than you might think when it comes to a home based business.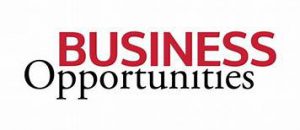 Do you have a product you want to sell online?
Do you have a service or information you want to sell online?
Do you want to teach other people to do something?
Do you want to build a site that generates web traffic that you can advertise to?
Do you want to build a site that focuses on affiliate marketing?
We can go on but the biggest question you need to ask yourself when it comes to what is the best home based business is what are your goals? How much work do you want to put into it?
Now, keep in mind that we do not think there is any such thing that lets you make money online or make money at home that does not require work. Sometimes a lot of work. We do not want to lead you down that fictional road to riches that lets you just set up a website and boom the money is rolling in.
That is not how building a home based business works.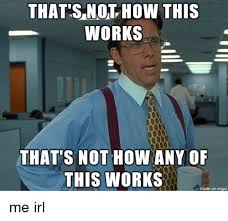 That is not how building a web based business works.
So, if that is what you are looking for, you can probably stop reading right now. Sorry. It does not exist, we don't care what anyone else has told you. Getting something for nothing is a dream.
But, if you want to put time and effort into building a home based business or into building a web based business we have some ideas.
First of all we are only going to cover a few here today. But, please search our website for other ideas and suggestions. We have been doing this a long time, much longer than this site has been up. Think we don't know what we are doing? Well you are reading this post aren't you? Well, I say that proves we know how to drive traffic to a site.
OK, here we go with today's ideas. Again, just a few to get you started and to get you thinking about how to start your own home based business.
Let's start with Fiverr.com. Fiverr is the world's largest freelance services marketplace. If you know how to do just about anything Fiverr is a good spot for you to start.
Can you design book covers? If so, Fiverr is for you. Can you write technical papers? Fiverr is for you.
What else are somethings you can do on Fiverr?
Proofreading

Ghost Writing

Graphic Design

Produce Audio Books

Website Building

Video Editing

Marketing

Content development

Translating

Social Media Marketing

ETC….
We think you get the picture, if you have any skill that someone else might need you can sell it on Fiverr. There are other sites similar to Fiverr, we chose to focus on this one because we have actually used it. They have a great system and it works great for both you and your customers.
Build your reputation on Fiverr, produce a quality product and in time you can build a successful home based business.
Next we want to talk about Affiliate Marketing. When people think about building a website to generate money a lot of the time this is what they mean.
If you can become a 'Super Affiliate Marketer' you can make A LOT of money. But, it is a tough world out there

and there are many others just like you that want a piece of the affiliate marketing pie.
So, how can you get a leg up? Simple, training.
We highly recommend a program called Wealthy Affiliate.
You can start for FREE, which is ALWAYS great. They have a lot of free training including videos and will literally teach you how to build a website in 30 seconds. You even get 2 free websites as part of their free program.
They also have a paid program which really takes things to the next level. It also includes hosting for up to 50 websites. Their monthly fee is what you would normally pay to host just one site.
So, what do you get for what it cost to host 1 website?
Up to 50 websites hosted

Weekly Live Training

Video Training courses (more than we can count)

Access to Mentors

Access to the Entire Wealthy Affiliate Community.

Online Classrooms

WordPress Training

Branding

Search Engine Optimization.

Keyword Research.

Social Media and Email Marketing Training.

…and more and more…..
This is one of the best programs for learning how to build a web based business and become a successful affiliate marketer we have ever seen. The price is unreally low if you decide to become a paid member. If not, you still get a lot of training and 2 websites for free.
You cannot go wrong with Wealthy Affiliate and we urge you to at least give them a try by CLICKING HERE.
Lastly we wanted to talk about another program, Trade4Profits.com.
Now, we just recently thought about stock market trading as a home based business. It is actually one of the cheapest business you can start as compared to starting a traditional home based business.
That is not to say it is easy. Just like becoming a successful affiliate marketer you need training.
If you can afford to open a small brokerage account and want to take the time to learn to trade options for income then you can develop a successful and profitable home based business trading options for profit.
Yes, there is risk and we are not going to go into all that here because our goal is to give you some ideas and get you thinking about the possibilities. It is up to you to decide what works for you and how much effort you want to put into something.

Trade4Profits.com teaches you:
Diagonal Option Strategies

Iron Condor Option Strategies

Butterfly Option Strategies

Calendar Option Strategies

…and more.
Even if you are not ready to trade real money (and you are not) you can trade a virtual account using what is taught by Trade4Profits to get you started and let you begin to get experience in stock market trading.
If you want know more about Trade4Profits.com – CLICK HERE.
Good luck, let us know what you think below or give us some of your ideas.