Is TRADEPRO Academy a SCAM?
There are lots, and we mean LOTS of websites and guru's out there that say they can help you make thousands and thousands of dollars trading stocks, FOREX and futures. There are so many that I think we all know either most are SCAMS or it must be REALLY easy to trade stocks, FOREX and futures.
How else could there be so many Experts?
The other thing we know is that a lot of people must want to learn how to trade stocks, FOREX and futures. Supply and demand is what leads to so many guru's being out there.
Today, we want to take a look at TRADEPRO Academy (www.tradeproacademy.com) and as usually we go into these reviews being as a skeptic. We have just seen way to many of these that are SCAMS!
First let's talk about cost. At the time of this writing TRADE PRO Academy was offering three different sign up levels.
The Swing Trader for $99.00 which includes the Stock, Option and Forex courses but no live trading room.
The Pro Trader which offers everything the Swing Trader does plus the live trading room and the futures day trading course.
The final package is the Elite Trader program which offers everything in the Swing Trader and Pro Trader plus a trading psychology course, news trading, 24/5 trading floor and monthly coaching.
They offer a 14 day refund guarantee, we did not have to use it but we assume they are honest and fair about
it. We have no reason to doubt they would be. When we changed our subscription levels and eventually cancelled they were easy to deal with and treated us fairly and honestly. To us this alone is a BIG plus in their favor.
It was easy to cancel our service. Just as easy a signing up. This is a HUGE sign of a honest company in our opinion.
What to expect from Trade Pro Academy? First of all, this is not a get rich quick program and they don' market it as such. Again, a big plus.
Their swing trading courses are very good and can take you from a beginner to a fairly well educated swing trader. Of course, it takes actually implementation to become a good trader and that takes time. Their course can teach you how but you have to put in the hours it takes to put them into practice.
If you are a more experienced trader like we are, we still enjoyed their courses. We found they went over a lot of data that we had previously learned but forgot about. Even though we have traded for many years we found value in TRADEPRO Academy's swing trading courses.
They added the Forex courses while we were signed up. It was a nice addition to a market we enjoy but don't trade that often.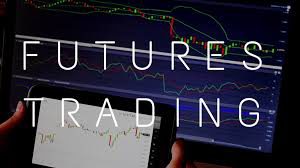 Their futures day trading course was very interesting to us. They teach a method that we had not used before, BUT … let us warn you it is not easy. It also takes some special charting packages that not every platform will have. How much do these packages cost? Well, just about as much as you want to spend. We got lucky, the futures platform we used was supported by TRADEPRO Academy so it did not cost us more than we were already paying. About $65.00 per month.
Our platform did not give us 100% what their provider did but it was close enough. TRADEPRO Academy has chart set up packages you can download to get what they use for day trading futures.
When we were there they had three main traders in the live futures day trading room. One did the S & P emini, one did the NASDAQ and one did the e-mini Crude Oil. While we were there they seemed to have much better luck on the Crude Oil side but, volatility was very low while we were reviewing TRADEPRO Academy and that makes a huge difference when day trading.
The biggest take away we had from the TRADEPRO Academy day trading course was that it is not easy to learn how they trade. Perhaps we should qualify that by saying it takes time and practice to trade like they do in the live trading room. Perhaps part of the problem was we had not seen any live trading rooms that traded the same way they do at TRADEPRO Academy. If you are completely new to the process you might actually catch on faster. Sometimes, it is hard to 'unlearn' what you have spent years learning.
They offer some free training that gives you a feel for the overall training courses which are well done and give you a lot of good information. It is obvious TRADE PRO Academy has worked very hard to give you a program that will actually teach you something and overall your money's worth.
The TRADE PRO Academy live futures trading course is one of the better ones we have seen as far as helping to teach you their system, although you need to do the training first. They also are pretty transparent about when they are trading with real money and when they are on a demo account. Normally two of the traders were always trading real money and the main moderator would switch back and forth. This is understandable since sometimes he was 'teaching' and not 'trading'. We would not want to try to trade and teach on a live account either.
We watched them make real money, especially on crude oil, and watched them lose real money. Some days they did well, some days not so much. However, this is a good sign that you are seeing real traders. ALL traders lose money sometimes, if they tell you otherwise then you know they are a SCAM.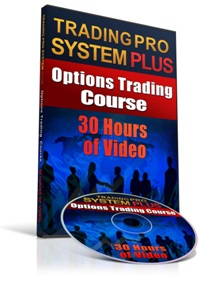 How do we rate TRADEPRO Academy?
Most importantly it is NOT a SCAM.
We also feel that you get value for your money which many times is not the case.
We believe the futures live trading room was a REAL trading room trading REAL money most of the time. Again, they seemed to be honest if they switched to a demo account. The room was also entertaining enough to keep you involved and still had teaching elements for newer traders.
TRADEPRO Academy is not a get rich quick program. They offer real courses and real trading. Overall, this is not something you are going to be great at in a month. Put in the time and effort and you can get great value from TRADE PRO Academy.