Is JungleScout.com a scam? I came across JungleScout while I have been researching other ways to make money online. Internet based business are very popular and one in particular, being an Amazon FBA seller is gaining popularity.
There are many searches you can do having to do with starting an Amazon FBA seller account and its advantages. I will probably do a write up on that and add it as a page to my site in time.
Right now, I want to talk about JungleScout which is a product I came across during my Amazon research. JungleScout offers you the ability to research potential products that you could sell for a profit on Amazon.
There are a couple of different options when it comes to JungleScout.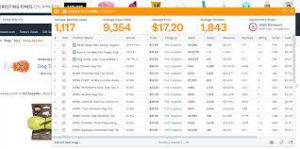 The Web App
The Chrome extension.
The Web App according to the junglescout website, "…gives you the power to scan Amazon's product catalog instantly – you spend more time on your business and less time doing research."
The web app offers the ability to export data, estimate sales, competitor & product tracking, search features, FBA fees estimator, niche opportunity tool, reverse engineered product database and instant google trends check.
Pricing on the Web App has a number of options. You get a discount for annual billing which is
what I will show below.
Start Up tracks 40 products (does not include niche hunter) is $29.00/month.
Standard tracks 80 products for 2 users is $49.00/month
Business tacks 150 products for 5 users is $69.00/month.
Again, this is for an annual subscription. Prices go up quite a bit for a month to month option.
The Chrome Extension according to the junglescout website, gives you the ability to "explore and validate your ideas with sales data you can trust…so your next product launch isn't your last."
The Chrome Extension works directly from the Chrome web browser and gives you accurate, real time insights as you browse Amazon looking for products to sell. The biggest things that I do not see in the Chrome extension as compared to the Web App is that you cannot track products or use the niche hunter.
The Chrome Extension comes in two price points.
LITE which offers monthly sales and revenue, industry leading accuracy, rating & review tracking, category & seller rankings and ongoing support and updating for a one time fee of $97.00
PRO offer everything LITE offers and advanced integration to the WEB App, Sales item profit calculator, dimension & weight of items, FBA fee estimator and the opportunity score for a one time fee of $197.00
In truth you could find everything added to the PRO other places and just get the LITE, the main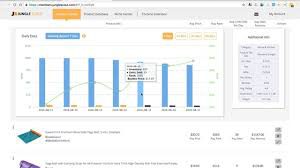 two things you would miss are the Web App integration, which only matters if you are purchasing both products and the opportunity score. Over a period of time and use you can probably estimate the opportunity score for yourself but starting out I can see the benefit.
Ultimately which one you choose and the level you want to purchase is up to you. I would probably go with the Chrome Extension over the Web App because I like the flat fee as opposed to an ongoing monthly charge. Choosing between LITE and PRO to me comes down to the opportunity score piece. How much is it worth to you?
I do not believe JungleScout is a scam, I believe they deliver exactly what they promise. But, do not expect this to be some sort of magic system that will make you rich. This is a tool and like all tools you have to use them and use them correctly.
Fortunately, JungleScout gives you training on how to use the product and even how to grow your Amazon FBA business.
If you want to know more about marketing and building websites, be sure to check out the rest of my site.
Also, you can CLICK HERE to start building a website or HERE to start learning how to build an internet business complete with marketing ideas and training.
Good luck and please comment below.