Books
Take a Look at our Books:
Building an online presence and marketing plan can be a difficult task, but it does not have to be.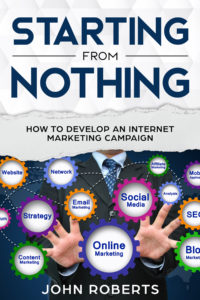 Understanding what Marketing and Branding are is key to the building of your Marketing awareness. Converting this awareness to an online presence is key to your product or services success. We understand how Online Marketing works and want to help you learn the steps you need to take toward brand awareness and a successful Marketing Campaign. Our book will introduce you to our Marketing process in an easy to understand way.
Do you like to write? Are you already a Blogger? Are you looking for ways to make money from home either as a side income or as a full time income? Blogging is different from having a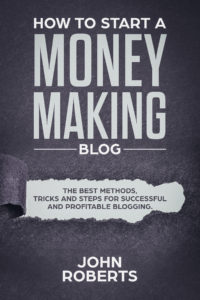 blog. Having a blog might just be for fun, but a blogger looks at it from an income generation standpoint. How much can you make? In all honesty that is entirely up to you. Will you put forth the effort to be a top blogger? Do you know how to monetize your blog?
When it comes to blogging you should follow your passion and build a platform you can educate and entertain your readers. Once you decide what your passion is we can teach you to build your blog, acquire readers and ultimately turn your blog into an income generating business.
We wrote this book with both people new to blogging as well as those who already blog but want to learn to make more money. This is NOT for people seeking a way to get rich quick without putting forth any effort.
Building and growing a YouTube channel can be difficult but it doesn't have to be. We want to give you a plan to follow that will get you started down the right path. No this is not an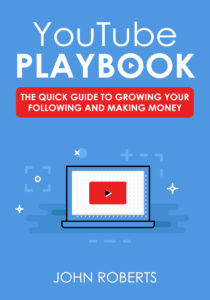 overnight path but with continuous effort, practice and relentlessness you can build a YouTube channel that brings in thousands per month. We will help you get started on that process and teach you the best ways to monetize your Channel right from the very first video!
Learn from our mistakes and find out what works without the trail and error most YouTube channel producers go through. Yes, there will still be some experimentation before you begin to perfect your personal channel success story but we can get you kick started in the right direction.
Do you have a Business? Wondering how to get more customers? If your answer to this is yes, and it should be, regardless of what your business revenue currently is, then you probably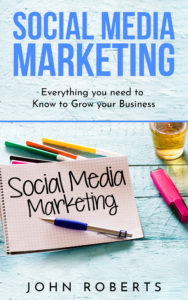 should be thinking of leveraging the power of social media for your business.
In this eBook, you'll learn just what you need to use the power of social media to meet your business goals.
Maybe you've attempted to use social media for your business, and you've not been getting the best results, or you're at a loss as at how to begin. I've been there, the lingo can be quite frustrating, and those charts can be a pain sometimes. That's why this eBook was put together. Here, you'll learn about social media advertising, learn to create a social media marketing plan, how to advertise on social media and have your social media adverts get the maximum reach and convert prospects to customers.
Other Books we Promote.
Trade4Profits – Shortcuts to Profitable Trading helps new and experienced traders learn
techniques for profitable trading. Based on the author's over 20 years of trading equities, options, forex and commodities. Use options to generate substantial returns especially in bull and range bound markets. Learn basic strategies to find best securities to invest in any market conditions. Learn to leverage your account to bring in the the yields you desire while managing risk. You do not have to be 100% correct to be successful using these strategies
Trade4Profits is one of the best systems and books we have reviewed for the novice to intermediary trader. It focuses on the basics without all the 'fluff' designed to just sell you a program. The book is not too long which is great since we have a limited attention span. If you just want the facts without a sales push then this is the book for you.
In Trade4Profits – Watch Me Trade You get more than a lecture on how to trade, you are getting real examples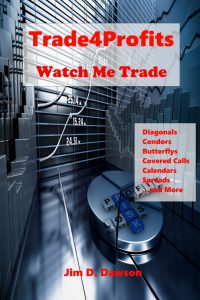 of how the trades actually played out and what my thinking was while I was trading. You can see the successes and failures I experienced during these trades as well as some insight on why trades played out the way they did.
A trader's journal is the most important thing to their long term success as a trader. This book gives you access to that wealth of knowledge to help you improve your overall trading without making these same mistakes. You also get inside access to what trades worked and why. Learn how my trades and trading plan changed over this time period to use in your trades.
Watch Me Trade 2 is a continuation of our first Watch Me Trade book. This time we show even more trades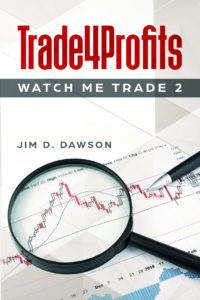 including a focus on range bound high probably trades such as Iron Condors and Broken Wing Iron Condors. This trading journal focuses more heavily on these strategies than our first Watch Me Trade book. Don't worry we still give you examples of actual Diagonals, Spreads, Butterflys and Calendar trades.
This book more than just tells you about theory we let you review our trades. Let you know what we were thinking when we made the trades and how we adjusted and closed the trades. You will see our successful trades and our failures. Even see what happened when we failed to follow our own rules.
A trader's journal is the most important thing to their long term success. This book gives you access to a wealth of knowledge to help you develop the habits to make you a successful trader. You get inside access to what worked and why. Learn how my trades and trading plan have changed, even since my last book.