Is Predictive Financial Services a Scam?
Predictive Financial Services is an options service that typically offers a number of option trades each week.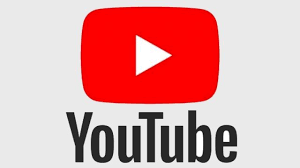 Don't like to read? CLICK HERE for the YouTube video.
Since I have been tracking them Predictive Financial Services has done a lot of work on their website, making it look better and much more professional. When I first came across them I was a little concerned that there website looked thrown together. Initially I thought that screamed SCAM. Now that they have updated it, I think I am a little more worried just because they updated it and made it look more like a typically sales site.
At least when the Predictive Financial Services site looked cheap and thrown together I thought, "hey, maybe I have found a real diamond in the rough". However, now I am thinking, "yes, they are trying to drum up business".
The Predictive Financial Services website claims some HUGE gains. As I am writing this they are
saying 5,050% weekly options gains. Now, let's go back to the old adage, if it sounds too good to be true … it probably is.
Over 5,000% returns is unbelievable and begs the question; if they are making so much money trading weekly options why do they need to market their service? Need to think about that, not just when it comes to Predictive Financial Services but with any service out there. If a system works so well, then why would you want to share it?
The next thing that would concern me is that weekly options have a limited liquidity. So, the more people trying to buy them the harder it is to get them at the prices Predictive Financial Services recommends. It could even make the options harder for them to buy at the recommended prices. That is unless, they buy before they inform the subscribers. Think about that for a little while.
They do counter this buy trading weekly options in highly liquid options like Google, Chipotle,
Netflix, Amazon, Baidu, Nvidia, Alibaba, LinkedIn, Tesla and Priceline. Yes, it is easier to get good pricing in these options because they are heavily traded but if each subscriber of Predictive Financial Services is buying say 10 contracts and Predictive Financial Services is buy say 20 contracts on each position then I think you can see how the trade recommendations of Predictive Financial Services will move even a highly liquid weekly option just by them announcing the trade.
They claim to offer between three to ten trades each week and shoot for a 30% to 100% gain on each position. From our experience this is true, they do offer about that many trades and the ones that were profitable tended to be in the 30% to 100% range. The ones that were profitable that is.
Predictive Financial Services offers their trades normally in two emails per day. The trades are pretty easy to follow but we had a huge problem getting into the trades at the same price they recommended which would automatically mean that we could not get the same results they did.
They do offer an auto trade service which we did not do so we cannot review that.
As we wrote this when we checked the results screen on their website it showed a lot of gains and positive trades. When we were trading with Predictive Financial Services we did not see those
results and what they posted on their website reflected that. There were lots of 100% losses when we traded and as I said above they showed that on the results on their site.
Some of their REALLY big gains like Whole Foods and Linkedin were the results of buying way out of them money options very cheap each week and hoping for a major announcement. I cannot say how many times they are right on those over the course of a year but during our trading with them we purchased those types of options most weeks and they never hit. Perhaps they have some way to determine that in the course of a year one of these will hit or perhaps it is luck. We cannot say.
There are a couple of issues we found with Predictive Financial Service options recommendations.
One was that we had A LOT of trouble getting filled at the same prices they did. This will hugely affect your overall returns as compared to theirs. Another was it seemed somewhat arbitrary to us where they closed their positions. They might say shoot for 30% and then you see they closed for an 86% gain. Did you shoot for the 30% and miss the 86% gain like they said. Maybe you did not close for the 30% hoping for the 86% gain and ended up losing 100%. It seemed to us that sometimes they managed to hit the homeruns while we, following their advice were losing money or getting base hits only.
NOTE: We paper traded their system over about a 4 week period. In paper trading you do not get the same results as real trading but we are comfortable that we could not have achieved the same results they did following their recommendation emails.
They do offer a seven day trial which we would highly recommend. A trail period is always a big

plus when evaluating a service like theirs. However, it is VERY difficult to get clear results over seven days because of the way their weekly option recommendations overlap from week to week.
Although we are happy to see that Predictive Financial Service offered the trail the truth is a seven day trail is almost useless. You need at least a thirty day trail to determine if their service will work for you.
It did not work for us by the way.
If their service is truly as good as they say you should be able to get a thirty day trail. We did not request it, if you are interested you should. If they will not give you a thirty day trail then if it were me I would avoid them. Seven days is just not enough to know if the Predictive Financial Services system is right for you.
As part of our is Predictive Financial Services a Scam review we searched the internet for other peoples experiences with Predictive Financial Services.
We came across the following:
Terrible Options Advice – Huge Losses. Unable to get their prices. They only show their gains.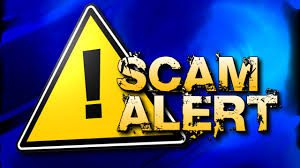 Falsely Representing Gains – Sends emails with huge gains I cannot get same gains. 100% losses. Losses are higher than the gains.
LIARS! Terrible Misrepresentation – Signed up for 3 months they show 200% gains each month, I have 32% loss.
Providing falsified information. Stole my money.
As I said the above came from the internet search 'Is Predictive Financial Services a Scam"
Do we think that Predictive Financial Services is a SCAM? Well, let's just say that we could not duplicate their results when we tried to match their trades. We are also concerned that there are a number of other complaints out there addressing the same problems we ran into.
If you decide to give Predictive Financial Services a try be sure to paper trade. Even if you have to sign up I would paper trade for at least three months before I EVER invested any real money.
We thing you will find it very difficult to get the same results they did. Either way, please leave your questions and comments below. We would like to know your experiences.

Great Books on Options Trading – Click on Book Cover to see more information: