I have been seeing advertisements for Jim Fink's Options for Income as well as some of his other products for some time. Options for Income caught my attention the most because he said you can make $65,000.00 additional every year just by following his recommendations.
If you Don't want to read this entire review, CLICK HERE to see our YouTube Video about Jim Fink's Options for Income!
I have been investing a LONG time and know that most of these claims are either outright false or are at least not all they seem to be. I searched online and some decent reviews and decided to give his service a try. Most of the time I HIGHLY recommend paper trading (simulated) a new strategy whether it is yours or someone else's before trading real money with it. However, it should be noted that in paper trading you cannot guarantee getting the same fills you would in real live. That being said, I decided to give his strategy a try using part of my real portfolio.
A couple of things up front. Jim recommends using 10 option contracts when trading his strategies, I knew I wanted to take all of his trades in the test time period and could not afford to use 10 contracts with the portion of my portfolio I was dedicating to this. I therefore traded between 2 to 4 contracts per trade. I tried to keep my average a 3 so each of the trades would have an equal effect on my overall performance. So, going into this I knew that I would probably not get the $65k he promised since I was using a smaller number of contracts.
Why did I not use 10 contracts? As stated above I did not want to dedicate that much of my portfolio to an unproven system. If Jim Fink recommended 2 trades per week, then I could assume I would have at least 8 trades per month. I assumed that most trades would take at least 60 days to end (I did not consider adjustments) so I would have about 16 trades going at any one time during the testing. If the average spread was 5 on each trade that would mean using 10 contracts I would need about  $5,000.00 per trade or $80,000.00 for 16 with no room to make any adjustments. That is why I elected to trade an average of 3 contracts. IT WAS A GOOD THING I DID, since I did not even think about how adjustments would affect my risk!
One other thing I changed as I watched a few of these trades go from good to bad was I started closing profitable positions for a nominal amount when I had the chance. This should not have made any substantial difference in my results but I wanted to be 100% truthful in my review.
What problems did I run into during the testing?
Jim Fink would recommend selling XYZ spread for $4.00 and keep moving it down every 30 mins or so until filled. I assume in his trades he is counting the position actually filling at $4.00, unfortunately that was not always the case for me and my guess is many other people.

Roll outs! Apparently the reason Jim Fink does not lose money is because he will infinitely roll out a position increasing risk (and the amount of funds you tie up in the trade) and selling more and more and more time. One position I currently hold started out as a 60 day trade, it went bad twice and now is rolled out over 2 YEARS from today. That is right 2 YEARS! If I am lucky, 2 years from now the trade will end with a small profit. Or, maybe he will roll again to increase the return.

Many of the positions in the Options for Income strategy go in the money. Some go in the money A LOT! Nothing sucks more than logging into your account one morning and seeing a margin call for over $20,000.00 which happened on one of the trades I traded. Yes, you have a long option position to offset it but by the come you undo the assignment and close the long option position you typically have lost more than what you thought was your maximum risk.
What about the results; that is what counts right? In my results, keep in mind, I did something which apparently Jim Fink never does, I closed some positions for a loss. Sometimes enough is enough and I do not see continuing to throw money, risk and time at a position that Jim has missed 2 or 3 times in a roll. Maybe the position will eventually be profitable but do you really want to increase the risk from $5,000 to $15,000 or move it out for over 2 years? I just don't think that is what most of us expect when we sign up for this strategy so, I closed the craziest of the trades for a loss instead of doing what I thought was even more crazy … continue to throw money at it and hope.
The good news is that over 80% of the trades were profitable. The average time I spent in the trade (excluding ongoing trades and skipped 2 year out adjustments) was 66 days. Both of these I thought were pretty good.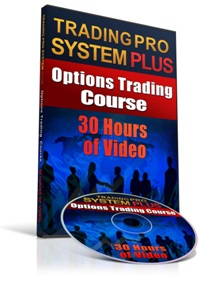 The average risk I took per trade was about $1,000.00 and my average contract size was 2.6.
The problem is that the average per contract profit was $91.25 and the average per contract loss was $618.91. Therefore, even though overall 80% of the trades were profitable I still ended up with a loss during the trading period.
In Jim Fink's defense, he would argue that I did not 100% follow his instructions, which is true. However, if you have a limited account size and/or are not 100% comfortable with trading options you are going to find it VERY difficult to follow his adjustments by increasing risk and/or selling more and more time.
I would really like to see Jim Fink's actual fills and profit/loss on this strategy but to my knowledge he does not show that in any detail. I also noticed that when you start asking to many questions in the trade blog the moderators can become a little snippy. Yes, they are usually correct but I think they assume everyone trading the strategy is an options expert (or at least took the time to read all the blogs and instructions) but the truth is most people are looking to be spoon fed which becomes even more frantic as a trade goes bad and they begin to panic. As I read some of the subscriber's comments I could feel their pain as they saw trades going bad and even more so when they were unexpectedly assigned. I think the moderators have forgotten what it feels like when you are not 100% sure what to do.
Bottom line, is Jim Fink's Options for Income a SCAM? Probably not. At least in the truest definition.
I would say that without A LOT of research most people would not understand the risk and account size needed to get the results he promises.
This is a trading plan that requires you to know a lot about options to really feel comfortable.
Although I cannot call this a SCAM, I also cannot in good faith recommend it to someone who does not fully understand options. This is not an easy get 'X' return on your money type of system. Even in systems that work you need to make sure you really understand them. If you don't you will not know if they are performing correctly, before huge losses. You also will not know how to defend them.
I will close by saying this again in fairness to Mr. Fink, I did not 100% follow his recommendations for the reasons I have already stated above. However, I would really like to know what HIS fills and actually results are.
2/1/2019 UPDATE: Please take the time to read the comments below.  We have gotten A LOT of good response from this article. So much so that we put a video of the review on YouTube. You can find the link to that above.
Most of the comments we have gotten about Jim Fink's Options for Income have be consistent with our initial article. We just did the YouTube video a few days ago so we tried to focus on some of the issue we had with Jim Fink's Options for Income as well as include a summary of what many of our visitors have said.
One thing we said in our Video is that we thought there were better options if you wanted to trade options similar to Jim fink's Options for income. One is Skyview Trading and the other is Trade4Profts. Both of these programs trade a lot of probability based options. Although, Jim Fink, does not identify his strategy as probability based we find a lot of similarities in the way he trades and the way Skyview and Trade4Profits trade.
We are not recommend either of these or any others for that matter. We just want to make sure you research other option for income types of strategies before you comment your hard earned funds.
Remember: Always Paper/Virtual Trade any strategy before you use it.
Great Books on Options Trading – Click on Book Cover to see more information: