Is Skyview Trading a Scam?
We wanted to take a look at another of the online options trading self-proclaimed guru sites. One thing we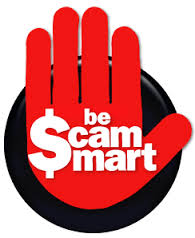 have always hated about these types of sites is that typically you have no way to verify their actual results. That is why we strongly suggest you ALWAYS virtual trade a new system for at least three months.
In many ways their system is similar to other Options for Income type of systems. It has some similarity to Jim Fink's Options for Income which we were not a huge fan of but there are enough differences that we think make Skyview Trading stand apart from other Options for Income types of programs.
The Skyview Trading training program is pretty short and fast to go through. Which is a plus to us. Give us what we need to get started and succeed. Don't just add useless training to make us think we are getting our money's worth.
We referenced Jim Fink's Options for Income trading above and want to dive into the similarity we found with the Skyview trading system. Skyview, just as with Jim Fink, has a high probability of success per trade but they both have a much proportionally larger loss on their losing trades as compared to their wins.
Skyview does a little better job of managing that through a larger number of smaller trades. They also do not suck you in to you can make $$$$ per year. You go into their system to from the beginning to learn and slowly grow.
We feel that because so many options for income type programs out there promise you $$$$ per year that you feel the need to overtrade and NOT follow proper portfolio management principles.
What Skyview Trading teaches:
Debit Spreads. We did not see many of these.

Credit Spreads. Not many of these either but a few.

Neutral Trades. This is their bread and butter and what we think their trading strategy is all about.

Trade Adjustments. There were some of these made by their live chat guy Christos Vasiladis but we don't remember any as part of the alert service.

We put this here because it is on their website but we saw no sign of fundamental trading.

Platform setup.

Portfolio Management.

Advanced Strategy.
Pros:
Their system is easy to learn.

Training is short, clean and easy to understand.

System is probability based so you don't have to be a chart expert.

They have a high trade success rate. 80% to 90% based on our tests.

You can get great TDAmeritrade option commission structure through Skyview.

They have a live chat.

More trades discussed in Chat than are actually signaled.

You can trade their system and still have a real job.

They give you the list of stocks and EFTs to trade.

They have a free 3 lesson training series.
Cons:
Monthly subscription is expensive as compared to other similar services.

Lifetime subscription is expensive.

Your Profit Loss ratio is really bad. Expect your losses to be much bigger than your gains.

It is a little odd that the guys that run the site are not the ones in the chat room. We don't recall ever seeing them. Christos runs the chat room. He does a good job.
So what do you get with your subscription according to their website and our experience with them?
Real Time Trade Alerts. This is true they come right to your email and phone.
Options Trading Course. Yes, and we liked the way it was laid out and presented.
Trader Chatroom. Nice chatroom. Not overly crowded and Christos actually responds.
Live Trade Review Videos. It is a little confusing to get to them but they are valuable learning tools.
Overall, we like the Skyview Trading system and platform. Their program is NOT a SCAM, you just have to make sure you understand how the system works and it performance.
You should be profitable on the majority of your trades in the 80% to 90% range but if you should "go live" when the market is about to get extremely volatile your losses can mount really fast as you take the 10% losing trades in the same option cycle as opposed to after you have three or four winning cycles.
We like their service and options for income type of strategy as we have stated. It is not without risk and when the market moves against you your losses can build fast. Our first three months trading the Skyview Trading system were awesome. We had a 95% success rate. Then the market changed and huge swings in the indexes and stocks started. Our success rate plummeted that options cycle and we quickly had a loss that options cycle as well as lost our gains we have made in the previous cycle.
However, if the system really works, it will recover. The next month we were back at 90% success and made money again.
No system or trading style is perfect. If you are trying to trade options for income or options for profit then we think the Skyview Trading options system is a good place to start. We are firm believers that a direction neutral strategy is the way to go long term in the market.
JUST DROP THE PRICE GUYS!
They are updating their website and more tools are supposed to be coming however, we are not sure if those will be for regular subscribers or just the lifetime member. It would be a shame to leave out the regular members, especially since the monthly subscription rate is on the high side.
If you want to know more, visit their website by CLICKING HERE.
Below are some excerpts taken directly from the Skyview Trading website:
"Our Mission is simple: Help our members reach the path of consistent trading profits"
"The Best way to beat the market is by trading options. Options allow us to achieve a high probability of success."
"Generate consistent income by placing trades with high probabilities of success."
"Whether the market is up, down, or sideways, you can use options to profit from any market condition."
"Options give you the flexibility to adjust trades in a way that minimizes losses and maximizes gains."
"Trading Options is the cheapest business you can start up and start profiting right away."