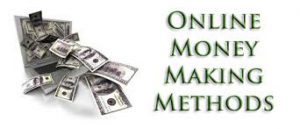 Glad you asked, since this is what my site is about. At least partially, the site is not 100% dedicated to the best ways to make money online. I also try to give you the tools you need to be successful once you decide how you want to make money online.
Let's get one thing out of the way first. If you are looking for the best ways to make money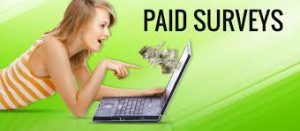 online fast then there is really only one option. Online surveys. Keep in mind I said fast not a lot of money online. I have an article about online surveys on my site you can reach with this link.
What I really want to talk about is the best ways to make money online from home that does not include surveys. You can still do the surveys if you want and as my article referenced above states you can make some money doing it but is a lot more work than you think and might not give you the per hour of work return you really want.
How can you make money online? Here are some suggestions:
Day trading. This one is REALLY hard. Just put it hear as suggestion not a recommendation.
Online survey taker, as referenced above.
Writing ebooks. Can be profitable if you like to write.

As a virtual assistant.
Blogging. My favorite.

YouTube videos.

Writing creative content for websites or bloggers.

Graphic designer.

Leveraging your social media contacts to sell advertisements from other people on your sites. I am referring to posting articles/links from paid advertisers on Linkedin, Facebook, Twitter, Instagram, etc…

Translating

Affiliate programs such as Amazon.com's associates program.
I could go on and on but I think you get the picture. There are many ways to make money online.
If you want to write for other people, design graphics or translate then I suggest sites like fiverr.com and freelancer.com to find jobs. You can all types of contract jobs on those sites. They are a great place to start if you want to sell an existing skill or ability you have.
In reality selling your skills on those types of sites can be categorized as one of the easy ways to make money online. Just join, post your profile and what you can do. The biggest problem is getting enough jobs to really make good money. You need to promote yourself. More on that later.
What about blogging for money? As I said that is one of my favorites. If you are blogging for yourself you need to have an interesting topic, one other people might want to hear about, be willing to dedicate sufficient time to it in order to attract users.
You will need to promote your blog in order to get followers. You can do that through social media and other means that I will talk about in a minute. Once you have sufficient followers you can make money advertising on your site using many different advertising companies such as Google's Adsense.
You will need good targeted traffic to make money using advertising banners. Another option would be to sell a specific product that either you have created or that you are promoting for someone else. That could be an affiliate program or even products from Amazon or Ebay. Both have good opportunities for you.
Getting to what I mentioned earlier. In order to be successful you have to promote yourself beyond what your social media can do. Be sure to check out the rest of my site for more ideas.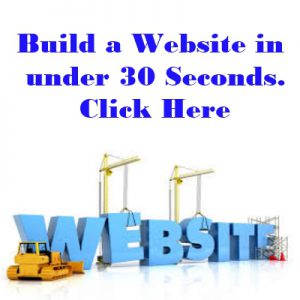 In order to do that you will need a website. I realize that not everyone is an expert in designing and setting up a website but do not let that scare you. There are options out there to help you set one up. I will provide you this link that will teach you to set one up in less than 30 seconds. This is a method I have used numerous times with great success. It is how I build my site.
Now you have good ways to make money online and you and I have suggested a way to set up your website, now all you need is a way to promote it. Promoting your site is not that difficult once you learn the ropes. You already know the first thing to do. Use your social media to promote and market your site. After that, I would suggest clicking here to check out this company. Also providing a banner below.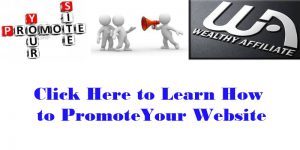 Good luck, and let me know how your online business goes. Please comment below and let me
know what you decide. If you have specific questions I will try to answer them.