How to Monetize you Blog
One of the best questions, or at least most frequent question we get when it comes to blogging is how to monetize your blog or the what are the best monetization strategies for a blog.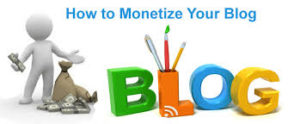 There are lots of ways to make money on your blog, so let's jump right in with the simplest and easiest.
Sign up for a Google AdSense account. It is easy quick and free. This will allow you to take advantage of visitors to your site and if they click on one of the advertisements put on your blog by Google you make money.
You need to put the advertisements in a place that makes sense and is easy for your traffic to see. We recommend a banner in the middle of your article or if you have a side bar you can put a smaller square banner in it that automatically shows on all your blog articles.
Google AdSense will probably not make you rich unless you have a lot of traffic but it can buy you a nice dinner or pay for your site hosting without too much effort on your part.
Another way to make money on your blog is to build your content around certain products or services. Sign up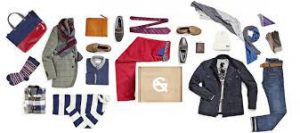 of an Amazon Associates account if you want to market products. Even if it is just telling people the type of monitor or computer you have and putting your associates like there for them to check it out on Amazon. If they buy something you get a commission.
If your blog is built around reviews of products or talking about new products then this is even better as you can focus your articles directly on those products and offer them for sell using your Amazon Associates links.
If your blog is on something like weight loss, you might want to offer weight loss pills, FitBit Watches or even the best scales for the money on your blog. Anything to make a little money for your effort.
Selling digital products or through affiliate marketing selling other people's products on your blog can be very profitable. This works really great if your content or blog is in some way related to the digital product you are trying to sell.
You can also sell your own products. If you have a Shopify or Amazon store you can use your blog to market your own products. If you don't have one, they are not hard to set up. You can even source products from overseas to sell on your stores and ultimately though your blog. That is a little more involved that we want to get into here but it is possible and can be very profitable.
You could also seek out sponsors for your blog. Depending on how established you are and how much traffic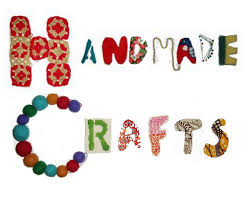 you have this could be a good way to really make some money. Sponsors can be hard to find and typically you have to reach out to them so this would require some extra effort but might be worth it.
We have never actively solicited sponsors, but have had a couple come to us asking we do articles on them either for some sort of monetary consideration or through an affiliate link which is more common in or niche. Yours might be different.
If you are established enough and have enough traffic these deals can be very lucrative.
Start building an email list immediately. No matter what your long term plan is, use a service like MailChimp to start collecting email addresses from your traffic. Email marketing is gold when it comes to making money on the internet. Even if you don't plan on using the addresses now, you will in the future, I promise.
If nothing else, it is a great way to tell people when you have a new article coming out so they can read it. Keep that traffic coming back and building your rankings!
You can also write for others using services like Fiverr and Upwork. This doesn't exactly monetize your blog but it will let you make money from your writing that can go to build and advertise your blog.
From time to time you might even find a site that will pay you to guest blog. We allow guest blogging on our site in order to promote your site but don't compensate you for it. But, it does let you get exposure to a new market and with links (which we allow) you can lead people to your blog. Not to mention the search engines like to see links to your site from other sites.
We have a book called How to Start a Money Making Blog: The Best Methods, Tricks and Steps for Successful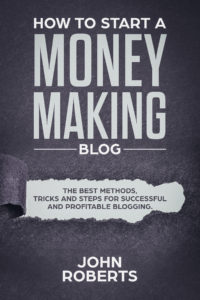 and Profitable Blogging. Check it out if you haven't already, it pretty much answers every question you might have about blogging for money.
You have some ideas we have not thought of? If so, put them in the comments below.