Why Do Social Media Marketing?
More than 3 billion of the world's 7.7 billion people are on the internet. Social Media, which is an important subset of the internet, is responsible for keeping most of these people engaged online. No doubt, the advent of social media marked a significant milestone in how people currently perceive and use the World Wide Web. Over the years, the way private individuals and businesses interact have significantly changed. Businesses continue to reach out to new market through various social media marketing campaigns. And the fact that we have so many social networking sites affords businesses the flexibility of tapping into any social platform that suit their social media marketing plans.
Most people are members of more than one social networking site, visiting each of them regularly. In general, the average time spent on social media by users varies by country. While users spend approximately two hours on social networking sites on a daily basis in the US, users in the Philippines spend as much as four hours. The increasing level of engagement that social media platforms continue to provide for internet users give them incredible power in keeping people online, making social media marketing an indispensable asset to all types and sizes of business.
5 Reasons You Should Do Social Media Marketing
Your customers and competitors use social media
The social media is synonymous to a casino where many people converge to play different games that interest them – only this time, an online mega-casino hosting billions of people.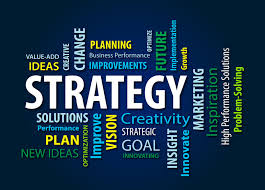 When we talk about billions of people, we're talking about one-third of the world's population streaming videos, posting photos, tweeting; and being involved in billions of engagements among themselves on the internet everyday. Among these users are businesses and consumers, interacting and fulfilling their demand and supply needs.
The fact that, as at 2019, more than 90% of US businesses have, at least, one social media account emphasizes the importance of having one for your business. Moreover, according to Statista, at the end of 2019, more than 17 billion US dollars is expected to have been spent by these businesses on social media advertisements. Not because these businesses have too much money, but they've realized that the secret to more money is to let their presence be felt where their customers are.
Social media marketing allows businesses to gain new leads and keep old customers
Social media platforms offer multiple features for you to carryout effective social media advertisements; whether to increase sales, collect new leads, and win more followers and customers. In the same way, you can use these features to keep your old customers and get multiple sales from them.
Your business' social media profiles and social media contents increase your brand's visibility and search engine optimization, providing great opportunities for increasing your inbound traffic. Quality social media contents that generate great engagement (likes, followers, shares, downloads) from people has the tendency of taking the name of your business to new people. This way, your business' organic reach is enhanced and you're able to target and retarget customers through social media marketing at no cost.
Social media advertising provides the reach to specific audiences for businesses
A lot of social media platforms are becoming more sophisticated, and with this sophistication come great flexibility and numerous choices for users and social media marketers. With the tools provided by social networking sites, you can direct your social media campaigns to specific categories of people using your desired parameters such as age, location, professions, gender, relationship status, likes, and so on. You can also choose the time you know your desired audience will be online to release your social media contents, so as to generate more engagement from them. Such methods let you achieve your advertisement goals in no time. And, effectively so.
Social media marketing is cost effective
You can achieve more with less through social media advertisements than with any other methods of advertisement. According to Lyfemarketing, social media advertising can be three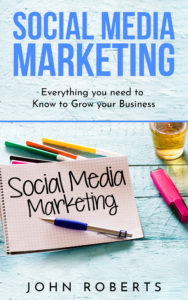 times less expensive than traditional advertising. And, the relative cost even becomes lesser as you increase your budget and reach.
Also, you enjoy enough flexibility when it comes to social media marketing cost, you can choose a social media advertising plan that suits your budget. No matter the size of your business, you will always have opportunities to reach out to more people via social media.
Social media advertisement help build personal relationship with customers
Social media engagement allows businesses to do away with all their conventional "salesy" languages and directly interact with both customers and potential customers in conversational, fun, and light-hearted ways. It is an avenue for businesses to build personal relationships with millions of people, both far and near. The strong connections that can be created this way can only have positive impacts on your business.
It is true that you offer good products or quality services, but you need to let people know about them. Social media advertising greatly fills this void, it provides you a wide reach in letting people know how valuable your products and services are. People follow your brand on social media because they want to keep hearing from your brand. The rate at which you gain these new followers depends on the value your brand adds to their lives and how you communicate the same to them.
There is no social media platform built for the sole purpose of advertisement, all were designed for people to interact, catch fun, have nice times and build quality relationships. In short, you should see your business as one of those individuals using each of these social media platforms. When you do, you will realize how easy you can make your business to win more followers and, more sales. More importantly, you gain the unwavering loyalty of those patronizing your business, an invaluable gift that will bring to you more customers.
Top 5 Social Networking Sites for Businesses
The fact that there are many social networking sites means you have many alternatives to choose from to promote your business. Nonetheless, your choice will depend on your social media marketing goals, budget, and target audience. At the end, you need to invest in a social media strategy that will give you the highest return on investment.
Facebook
As at 2019, Facebook lays claim to 2.4 billion monthly active users and 1.62 billion daily active users, making it the biggest social networking site in the world. Facebook's popularity is only matched by the sophisticated social media marketing plans it offers businesses of all sizes and types.
With Facebook Advertising, you can leverage on Facebook's huge membership base and extensive data to formulate advertising objectives; such as creating awareness about your business, increasing traffic to your website or getting more likes for your business page to increase your organic reach.
With Facebook ads, you have the privilege of designing your advertisements yourself, including your choice ad texts, photos and videos. You're also able to choose your target audience based on Facebook's demographic data or your own customer mailing list.
You have to pay-to-play on Facebook if you're to reach enough people and your advertising cost could be between $0.5 and $2.0 per click on the average. It can be more than that, depending on your industry; finance and insurance industries pay the highest, while retail businesses pay the lowest.
The most interesting thing about Facebook ads is that you're able to leverage on multiple social media sites or interfaces at once, such as using Facebook Messenger (through which you can directly connect with your customers and they can connect to you as well) and Instagram.
Instagram
Instagram and Facebook are owned by the same person, Mark Zuckerberg, and their social media advertisement plans are very similar. In fact, you can run the same ad on the two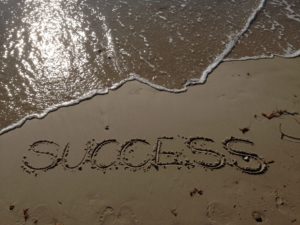 platforms simultaneously without stress.
With the extensive visual features (photos, videos, carousel posts, Instagram Stories, Instagram Stories Highlights, and so on) provided by Instagram, you're able to build organic followers that will stick with your brand for a long time; inasmuch you continue to ditch out quality social media contents.
Moreover, when it comes to social media advertising plans, you don't have to always pay to get your way on Instagram (unlike on Facebook). The organic followers you can win for your business on this platform have the potential of giving you enough reach that will meet your advertising objectives for some social media campaigns.
Indeed, there are so much you can accomplish for your business with Instagram's 500 million daily active users.
Pinterest
Pinterest's CEO, Ben Silberman, described Pinterest as "a catalogue of ideas." Indeed, Pinterest is not just a social networking site, it's a site that continues to significantly influence the economic behaviors of its users.
Pinterest boasts of more than 300 million monthly active users and over 17% of US internet users use it on a daily basis. More than 80% of Pinterest users are women and 85% of them said they use the platform in planning for life events. Also, 84% of Pinterest users said they use this site when they are undecided on the products to buy. More statistics will tell you that this social networking site is taking center stage in the economic decision making of its users.
Interestingly, apart from Pinterest being an image search website (and people tend to remember images better than texts), the platform uses similar algorithm to Google when it comes to the optimization of these images for increasing reach and visibility. Businesses, especially in the creative industry, have immense opportunity here to put there products and services in front of millions of people in ways that they will remember their brands for a long time or even turn to customers. Apart from content optimization, you can also include boosted posts in your social media plans.
Twitter
Hashtags, texts, photos and now, videos; Twitter continues to bring up interesting features that continues to keep engagements on the platform alive and interesting. With about 145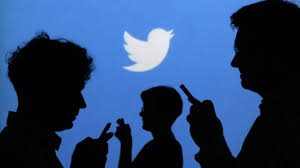 million daily active users, a number that is far less than its counterparts (such as Facebook, Instagram, Snapchat), Twitter is still a social networking site that enriches lives and businesses all over the world.
The use of hashtags and 280 character copies are unique to this platform. If used judiciously, they are tools that are capable of leading you to more customers or leading more customers to you. Moreover, according to Hootsuite, Twitter users spend more time with advertisements (approximately 26% more) than other social media users and people watch over 2 billion videos on Twitter every day. For a platform that didn't allow video posting at the beginning, Twitter is becoming more enticing to social media marketers than ever before.
LinkedIn
Currently having over 120 million daily active users, LinkedIn was designed to facilitate engagement between professionals. It has now become the go-to social platform for B2B marketers.
To get the most accurate information about people, especially with respect to their professions and services, the best social platform to go is LinkedIn. Personal information put on LinkedIn can be trusted than those found in other social networking sites because of what those using the platform perceive its purpose to be.
The best way to use this platform for social media marketing is through the use of relevant job titles, it has an edge over every other social platform in this regard. Business-to-Business (B2B) relationship can be built via this platform in such a way that it benefits both parties. The fact that 92% of Fortune 500 companies use LinkedIn and the site being responsible for 80% of B2B leads from social media emphasize the opportunity your business is exposed to on this platform.
There are other social networking sites that command as much social engagement as some of those already mentioned. Snapchat, YouTube, TikTok and Yelp are also great for businesses.
In conclusion, it is expected that businesses will continue to leverage on the immense opportunities offered by social media in the foreseeable future. There is no visible sign of a top at all. While you may find navigating the social media interfaces for marketing purposes tedious, the use of social media influencers, micro-influencers, social media marketers and social media managers will provide soothing effects for you and alleviate your troubles.
Check out our book on Social Media Marketing from Amazon