What is the Fastest way to Make Money Online
You notice the title, we said what is the fastest way to make money online; not the best way to make money online.
Why is that important? Because we know that sometimes you just want to prove that you can make money from home or online. Once you prove that to yourself then you will be open to other methods of making more money.
Throughout our site you will see us discuss the best ways to make money online and we hope you take the time to check them out.
If you look at our Resources tab you will find our favorite right at the top. No, we aren't going to tell you what it is here, if you want to make money online you are going to have to do a little of the effort and take a look.
If you want to join our mailing list, please click on the Free Gifts tab at the top. Once you join, you will get a couple of free gifts to get you started.

But, today you clicked on the FASTEST way to make money online and we are not going to disappoint you.
The fastest way we have come across to make money online is by freelancing or side hustling as some people like to refer to it.
Just in case you don't know what freelancing is, it is the ultimate in alternative work situations; in fact more and more companies are moving toward freelancers as a way to complete projects at an inexpensive price. When we say inexpensive, we mean from the standpoint of the company, not necessarily from the standpoint of the freelancer (you).
This high demand is why you can get started making money fast as a freelancer, right from the comfort of your own home. You can do it part time or as a full time income.
The great thing about becoming a freelancer is that you can take advantage of skills you already have or ones that you can learn and improve fairly easily.
Don't think you have the right skills to be a freelancer? You would be surprised.
Here are some of the more common freelancing opportunities:
Accounting/Bookkeeping

Writing

Social Media Manager

Marketing

Graphic Design

Tutoring

Web Design

Web Development

Project Management

Customer Service

Sales Calls

Logo Design

Banner Design

Translation

Video Marketing

Recording Audio Books

Programing

.. and lot's more
I decided to stop but could have kept going. Hopefully, you get the point that there is a lot of opportunity as a freelancer and you probably have the skills for at least one of the things I mentioned above.
If nothing else, you can get a freelancing job as a customer service person answering calls from your home. Typically, these don't pay as well as some of the other freelancing opportunities on an hourly basis but they are great until you learn other skills. Plus, you can freelance in customer service while you actually do other types of freelancing such as accounting or even programing.
Another great place to start freelancing is as a book cover designer. You can get some decent graphic design software for free online that will get you started designing book covers. As you get better you can upgrade your software and move on to some higher paying graphic design freelancing opportunities such as logo design, banner design, advertising, t-shirts or even art.
Another great way to make money as a freelancer is as a content writer. This gives you some great practice and is important if you decide to look into what we think is the best way to make money online that we discussed at the top. In case you forgot, click on Resources and click on Wealthy Affiliate.
You can even graduate to writing ebooks for people, it doesn't pay as much per word or per hour but you make more money per project.
How much can you as a freelancer? It depends a great deal on what you decide to do. A customer service person just fielding complaints, messages or orders might make as little as $8.00 per hour. A graphic designer could make $100 per hour but it might not be as consistent as the customer service job.
With the exception of fielding calls most freelancing jobs are per project so it makes locking down a per hour profit a little hard but if you have enough projects lined up you can stay very busy and make a lot of money.
One site that is good if you are just starting out as a freelancer is Fiverr.com, this is a great beginning spot for freelancers because so many people go to the website looking for freelancers. It also has the largest diversity of freelancing jobs.
Looking through the site, I will go over some of the per project pay on Fiverr.com
Accounting and bookkeeping is a good category if you have some experience in various accounting software such as Quickbooks. You can even do business tax returns and financial models if you have the expertise. Because there is such a wide range of things you can do the project pay varies quite a bit. But, you are probably looking at between $50 to $500 per hour
Content writing is a useful skill to learn and improve and is in high demand. Especially if you are familiar with Search Engine Optimization (SEO). If you are not, then we can teach you right here on this site. Content writing is one of the 'secret' ways to make money online long term. If you really like to write you can write ebooks for yourself or others. You can easily make $100 per hour writing SEO blog articles and about $150 per project writing longer articles or ebooks of about 10,000 words.
Related somewhat to being a content writer is being a proofreader or editor. These types of positions can easily make you about $100 per hour depending largely on how fast you can read.
Tutoring is another great way to make money as a freelancer. If you are well educated in math or know a foreign language you can make good money as a freelance tutor. There are also huge opportunities for reading tutors if you have the proper training. We stress the proper training on this one because you might run into some developmental issues you need to be able to identify.
Logo design is a really popular, competitive and high demand freelancing category. There is a large variance between freelancers for price and quality but you can easily make between $50 to $300 per hour depending on the project.
Digital marketing is another freelancing opportunity that we can help teach you. You can take over the SEO optimization of a business's website or help them develop and manage a social media marketing campaign. These types of jobs are in high demand and we expect the demand will continue to increase. Digital marketing includes a very large group of jobs but in the vast majority of them making $100 per hour from home is not unreasonable.
Website Design and Development is something every business needs and most small and medium size business do not have any idea how to do it. A single website could pay you as much as $2,500.00 for a fairly simple 4 or 5 page fully optimized website. In addition, you could sell a digital marketing or advertising package to them as an upsell. If you want to take the time to learn web design, yes we can teach you that as well. Remember, go to Resources at the top and click on Wealthy Affiliate.
Rather than keep going with examples we are going to give you some advice about how to be successful on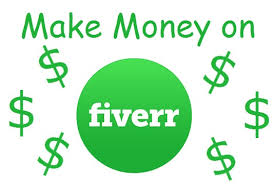 Fiverr.com
You need to have a good tag line in your ad as well as good graphics that will get people's attention. Remember Fiverr.com is high competitive. Depending on what service you are offering you should also have a portfolio of work you can show a potential client.
You also need to protect your 5 star rating on Fiverr at all costs. If you have to give discounts or not charge for services if a client is unsatisfied then that is what you should do. That rating will largely determine if people choose to use your services or not.
Another site that is somewhat similar to Fiverr is Upwork.com
Upwork is not quite as commercial or competitive as Fiverr, which is why we recommend you use both. On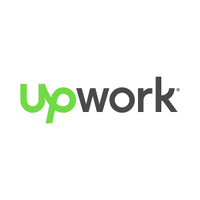 Upwork people post jobs and you apply for them. We have found that because of this typically the freelancers on Upwork tend to make more money as a rule.
Most Upwork freelancers post their services on a per hour bases.
Top rated writers and editors are charging $40 to $75 per hour.
Top rated web developers are charging $40 to $90 per hour.
Top rated accounting freelancers are showing between $60 to $165 per hour.
Marketing professionals are making between $50 to $100 per hour.
There are two other really good sites, epicwrite.com and ewritersolutions.com if you like to write longer articles or ebooks. I have never been a freelancer for either of those sites so I can only tell you what they charge. On average is comes to about $1.50 per word, so a 10,000 project would be about $150.00.
If you write at an average speed this comes to about $35 per hour, which is not bad although, less than writing smaller article on a time and per word basis. Of course, you have the advantage of knowing you will make a larger amount for the project itself.
We think Guru.com is a very good site as well. We see it as kind of a cross between Fiverr and Upwork, it even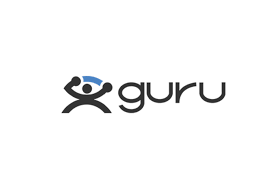 shows you how much a Freelancer is making per year. This is a great way to see what types of jobs pay the best and give you an idea how busy various freelancers are.
Most of the freelancers on Guru list a per hour rate but we are willing to bet they also do per project bids although we have not actually used Guru ourselves.
As we said in the beginning, this article is about the fastest way to make money online, not necessarily the best way to make money on line. We actually prefer ways that will bring in substantially more money for a diminishing level of effort after you build the foundation.
Our site is about ways to make money online and freelancing is certainly one of them. If you are just starting out it is a great way to bring in some home based income while you are building a longer term income solution, which we will happily help you with.
That is what our site is about.
Let us know what you think in the comments below. We would also like to have any suggestions you might have about how to make money online.