Wealthy Affiliate Review – 2019 Update!
Before I started with Wealthy Affiliate (WA) myself I had websites (many websites) and trained using a number of different programs. I read more books than I can count about internet marketing, keywords, search engine optimization (SEO), blogging, niches, pay per click (PPC) advertising, social media advertising  and just about anything else you can think of relating to building a website and attracting visitors to it.
I know this review is somewhat similar to our 2018 review but that is because everything we gave you back in 2018 holds true going into 2019 expect MORE. We have more training, more help, better tools and more success stories.
That's right our great program has gotten even better thanks to the staff at Wealthy Affiliate as well as our community. Each week our community of website marketing entrepreneurs add valuable content to our training programs in addition to what is added by the staff.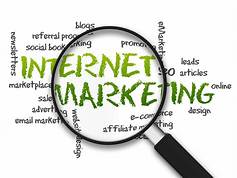 Don't let anyone fool you unless you are a PPC king; unique website visitors are the key to a successful web based business.
We just had our annual Las Vegas convention and I want to share some of the success stories that came out at the convention. I am not going to go into all of them, just pick a few.
First of all, let's start with me. I have had a very good 2018. Really 2018 was the first time I really committed to the program. I have two primary sites that are rapidly growing and generating passive income for me. My main sources of income come from Amazon, Wealthy Affiliate, Google Advertising and Kindle. You can learn about all those things with our program.
One of the members who has been in the program for about two years is making thousands a month, yes it does take work. I don't want to mislead you this is not a get rich quick or no work type of program, you have to do your part but we teach you how.
Another member said they quit their day job after just over two years to focus on what they have learned in Wealthy Affiliate. This member also focused on Amazon and Adsense in building their revenue.
These stories are not unique, in fact, if you are at our Vegas convention you must be successful or you would have not gotten the free invite.
Again, this is about creating wealth online. It is not an overnight program. Don't fall for the hype, building real passive income takes a little time.
Just as an side, as I am writing this, I just saw a post from a brand new member that said they just made their first $1.52. I know, that is not much, but they JUST started. You have to have a beginning, all of us at Wealthy Affiliate started with that first small sell.
Our system is not difficult to understand and does not take any special skills that we can't teach you. Be patient, trust the training and build your business every day.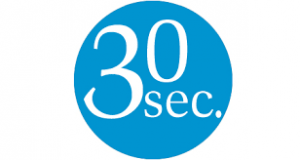 I am going to show you why creating your FREE Wealthy Affiliate Start Account RIGHT NOW is the best decision you can make in 2019.
You can have your first website up and going in less than 30 seconds even if you have NO prior website building knowledge. CLICK HERE TO SEE HOW
This is the number one site I recommend for internet marketing success. Why?
It really is FREE to join – no credit card needed to sign up.

The support is Amazing.

You learn how to choose a profitable niche.

You learn how to build an affiliate marketing website.

You learn how to create quality content to bring in visitors.

You learn how to convert this traffic into consistent monthly revenue.

It has absolutely EVERYTHING you need to be a success.

It works. WA has been around for over 13 years!

You get a community of mentors!
I have been through my share of scams and failures. Trust me when I say I know what it means to waste money on the internet!
I had some success but nothing like what I learned while at WA. WA gave me all the training I could possible want all in one centrally located place. WA allowed me to see what successful (much more successful than me) internet entrepreneurs were doing.
WA has a full suite of video courses to train you in everything you need to know. New content is added continuously in this EXTREMEMLY active community of successful internet entrepreneurs. This is an active community of people that started just where you are. They actively share their experiences and answer your questions in an active forum that you can actually watch questions and answers being added to by the minute.
These are helpful people (including me) that are there to help you beyond what even the courses and other material provided offer. Successful marketers are rewarded for posting and helping others by moving up the 'ranks' of the site. I have been here a while and am ranked about 3360 out of over 100,000 users.
(My rank is not very good, I really need to add more to the community instead of just taking. )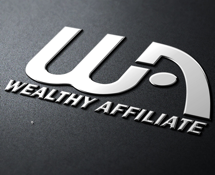 As a user you can even add training for others which is separate from the two standard course programs.
Where did I start?
That was a long time ago; I do not want to bore you with my complete history so I am going to focus primarily on what I have accomplished at WA in less than a year.
I said I had some experience but I was not successful before WA by any means. I made some money but my problem was not 100% sure what I was putting all my effort in would actually work. I did not have proven successful people teaching me, I was on my own. When things did not immediately go right I got discouraged and moved in another direction and never really focused on the continuous effort doing the right thing would lead to.
WA changed all that. I could learn from people who have been and currently are successful building web based businesses. I could see them share their stories when I was discouraged and that would give me faith that I was on the right track. I just needed to keep going. When I needed extra help or encouragement I could ask the community for assistance and they were there for me.
What is your financial situation?
Are you in the same place you were a year ago? Two years ago? Three years ago?
Nothing is going to change unless you make the changes yourself. Get out of your current routine and build a web based business that will at the very least add to your existing income. If you work hard it could even become a full time income. Think of that, work for yourself, from home. You decide how successful you want to be.
You decide what your goal is (this means how much work you want to put into it).
Quit your job and just earn money online. This absolutely can be done but it takes time and effort. Not an overnight process. Sorry, but like I said this is a real program so I am not going to make you think this is a get rich quick scam.

Supplement your current income. This can be accomplished fairly quickly. Perhaps 90 days without using Pay Per Click (PPC). Maybe faster with PPC

Have more free time.

Spend more time with your family and friends.
I have done very well following what WA teaches, you can to all it takes is time, effort and education. WA proves the education and support. You provide the time and effort.
Surround yourself with people who are doing just that. Learn for them, even copy them to some degree.
You can start the process with a free website, free hosting and free starter training. This IS enough to make you successful. Even our free starter program you can build a successful web based business. You could stop there and continue to build your future. It is possible, people have done it. That is where I started with WA. The FREE STARTER ACCOUNT.
But let me ask you something? Would you invest $29.00 to $49.00 per month for more training that will help you continue to grow your business? Would you pay $49.00 per month to earn over $5,000.00 per month in 12, 18 or 24 months? Your earning potential depends on your work ethic and dedication to the program.
You can do just that, but this is not a get rich quick scheme. This is a work and training program. You can go through the courses at your own pace. You could easily complete the two primary course curriculum's on a month. The reason it takes 12 to 18 months is that is how long it typically takes to build your website out enough to bring in the visitors you need to be successful. Don't worry, there is a LOT more training that is in the courses and as I said more added continually.
Courses are also updated to keep up with the changing nature of the internet. What worked two years ago might not work today. WA keeps you informed of those changes and how to adjust to keep your websites producing revenue.
As I said you can get started with the starter account. The regular account gives you the advantage of multiple websites, including hosting as well as the advanced courses. But, start free with up to two websites, hosting and the boot camp starter courses. I promise you can make money with the FREE account (Click to set it up now) if you follow the course material and don't give up. I kept the FREE account for about 60 days before I switched to the regular account.
I wanted the advanced courses, because the boot camp WAS WORKING and I wanted the ability to build more websites complete with hosting.
There are lots of ways you can make money with what is taught at WA.
You can become a SUPER affiliate and sell other people's products from your website. You can even promote WA, which is how a lot of new members start.
You can sell your own products. Do you manufacture widgets? Did you write a book? Do you list items on Amazon or EBay? If so, WA can help you develop a website just to sell your products. We have one member who is in the manufacturing industry who reported over $9,000.00 in sales in about 90 days from using what they learned on WA. Just to keep things honest here, they sell a high ticket item and the sales occurred in the 3rd month. That is not a negative, it may take you a couple of months to make that first sell if you are relying only on search engines to drive visitors to your site. But, once they start visiting your site the rate grows exponentially if you have followed the WA suggestions. You can speed your sales up by using pay per click (PPC) and social media which WA also teaches in their courses.
You can build a site that just makes money with third party advertising like Google Adsense. You will need a lot of visitors for this to bring in much money and it is the slowest of all your options when it comes to making money. But, it can be done if you wanted to.
I have third party advertising on my sites but I am also an affiliate marketer. I combine both of these to bring in the most money. I am also getting ready to start selling products on Amazon and Ebay which I will time into my sites, taking advantage of the web traffic I have already built.
That is the beauty of what WA teaches, you can grow and combine all the ways to make money using websites to bring in the most money possible taking full advantage of your web traffic.
Wealthy Affiliate has been around for over 13 years with members in over 100 countries.
Here is a little of what you get with WA
Video Tutorials

Course Lessons

Weekly Live Training

Access to Mentors

Member Training

Online Classrooms

Live Chat

Keyword Research

Content Training

Comment and Feedback forums

Social Media and Email Marketing

Search Engine Optimization (SEO)

Importance of images

Branding

Finding the Right Niche

Pay Per Click Training (This is really important. Don't just start doing it)

WordPress training

Learn to Build your Own Website using WordPress.

Websites and Website Hosting

Website Reports

…and so much more. I could just keep going and going.
What does it cost?
CLICK HERE TO START FOR FREE. You can make money using the free account. I promise.
For access to everything you pay just $19.00 for the first month, after that the month to month price is

$49.00/month. If you pay yearly it is $29.00/month.
The only negative I can give you is there is a lot of information to absorb. You might find the process somewhat daunting … but do not fear. Follow the courses and ask questions to the community when you need help. You can get there.
No Experience is necessary to be successful. The training will take you from the A to Z of online marketing. By the time you finish you will be an advanced internet marketer yourself. If you follow our program you WILL MAKE MONEY, how much depends on the effort you put into it and time.
I am proof it can be done and so are you. You are on my site, I build this site using the information I obtained from WA.
If you want to know more, CLICK HERE.