Social Envy Review
We have been on somewhat of an Instagram kick this week and are now looking at a program called Social Envy and are going to give you our opinion in a Social Envy review.
Ultimately, we hope to answer the question does social envy work which is the real question that we all want the answer to.
As we start this Social Envy review we are going to go through the Social Envy website and many of the things you will read at the beginning of our Social Envy review will be taken from their website.
Let's start with what is Social Envy? According to the Social Envy website, Social Envy is a 'powerful' Instagram growth service. They will target your audience, watch your followers and grow your account at an 'affordable' rate. We always like when they throw in terms like affordable. Without any other details that is a very broad and undefined term. What is affordable depends on the person (or organization) and the results produced by the service.
Social Envy promises "Real Results, Real People".
What are the key features of Social Envy?
They say that it is easy to use because of no downloads. Social Envy says that it is easy and effective.
Once again, Social Envy uses the word affordable as a key feature. As previously mentioned in our Social Envy review, affordable is a relative term and needs to be defined based on a number of factors.
Obviously, one of their key features is the ability to grow your Instagram account. The mention that many
other companies grow your Instagram account using fake followers and fake likes. I am sure that is true. One thing that is very important when you are growing any social media account is that you get real and relative followers.
The need for real followers is obvious. However, one thing that a lot of people forget is that you need follower that are relative to what you are selling or promoting. It does you no good to have a bunch of followers interested in football if you are selling hockey equipment. Yes, you need REAL followers but they also MUST be relative to what you are trying to accomplish with your Instagram account.
Social Envy refers to their service as 'Powerful'. They key on the idea that you need a large number of followers and to rise in the Instagram popularity ranks. Yes, those are great things, but remember what we said about having followers and like relative to what you are trying to accomplish. We cannot say that enough which is why we keep saying it.
Social Envy gives a number of demographics they service like: bloggers, beauty, celebrities, fitness, fashion, hospitality, retailers and musicians. Our guess is that they just list these to get you thinking, we assume that they can drill down what followers you need in a much better way to grow your account with followers relative to your goals.
How does Social Envy work?
Social Envy works to grow your Instagram account organically, which is the best way we think. The question is how does Social Envy grow your Instagram account organically?
According to their site they use hashtags and search technology to engage users that will be most likely to benefit your Instagram account. They can focus on a number of advanced targeting features such as usernames, locations and gender.
When seeing how a program like Social Envy is working we like to start with their website and see what reviews they post. Below are some of the posts we found.
"Got nothing but good things to say about it, thank you Social Envy for continually helping me grow my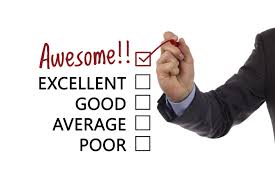 account."
"Gained over 3000 followers, people who actually comment! Can vouch these followers are real."
"Social Envy has grown my Instagram from 1000 to 7000 followers! It does take time but they are real people."
"I have been signed up with you now for almost two weeks. I have kept a close eye on the likes and the new followers, finding they both are actual real people!!! In my case these are people that are interested in my posts."
"Social envy has saved me a lot of time in managing my IG and helping me build my brand. I used to spend countless hours interacting on IG just to get my name known with little success. On my own I got maybe 5 new followers a day. With social envy behind the scenes I get like 20 and my phone is constantly getting IG notifications. I will definitely stay a member longer than my initial agreement time."
This is not all the reviews on their page but it gives a good cross section of the types of Social Envy reviews they are posting to their site.
No surprise they are all good posts, right? Well one thing we did not see was anyone specifically talking about how many conversions or sales they have gotten as a direct result of their Social Envy Instagram program. We did see a number of people posting about an increase in followers which may or not be great. Remember, only followers that are relative to your content really matter. It is no help to have 10,000 new followers interested in real estate if your program is about car repairs.
What we want to see is proof that the followers Social Envy is providing actually care about what you are promoting.
We did a lot of research and it seems that the vast majority of Social Envy users are happy with the service.
There were a couple of reviews we ran across that complained about poor customer service and their account
being stolen after they provided their password to Social Envy.
There is also a problem we have with growing social media accounts with unrepeatable sites that produce worthless likes and followers. We are still trying to determine the value of followers and likes provided by Social Envy so have no opinion of that yet.
So, how much is Social Envy going to cost you to grow your Instagram account?
One thing we noticed is that Social Envy is paid based on a weekly basis. We thought that was interesting and gives you less of an outlay as you decide if the product is right for you. We congratulate them on going with a weekly program. Not many out there do that so we give them a plus there.
Here are their programs.
Their Freedom program costs $33/week and gives you daily management, organic growth and a targeted
chosen audience. You can cancel anytime.
Their Standard program costs $30/week and is the same as the Freedom program except you commit to a three week term.
The Premium program costs $27/week, same features but a five week term.
Their Executive program is $20/week. Again the same features but you are committed to a 10 week term.
You can still post to your Instagram yourself if you want even with Social Envy managing your account.
You do get to keep any followers you get through Social Envy after you cancel the service. Of course, the followers might to decide to leave on their own but it will have nothing to do with you leaving Social Envy.
One last thing for those of you asking if Social Envy is a scam? The answer is no, they do provide you with what appear based on our research to be real users. We have not determined exactly how relevant those users will be yet or how well they will convert to sales. We are still working on testing that out. Overall, you will grow your Instagram account. How much it will increase your sales is yet to be determined.
Be sure to let us know below what your results are. We always want to hear from our readers. Let us know your experience with Social Envy or any other program.
If you are serious about Internet Marketing and Social Media marketing and dramatically increasing your target audience we can help. We can help you learn to market both websites and social media to grow your audience organically and with targeted visitors and followers. We will teach you all about the use of keywords and content in your marketing as well as how to build top revenue producing websites.
Join our free internet marketing boot camp. Absolutely free to start learning, no credit cards required.