Monetizing Your Blog Through Coaching Services
Contrary to what you may think, you do not have to be blogging for years or to have massive amounts of experience before you can attempt to offer coaching services through your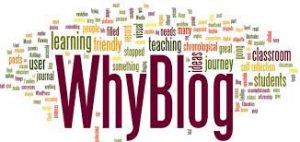 blog. What makes coaching such an in-demand thing is that your readers will inevitably be facing all sorts of challenges at some point in their life. Everyone has their own challenges that he or she need to overcome, and coaching is a positive way to help your readers through that period in his or her lives when they may need it the most. And that is something they would be willing to pay money for.
Coaching is a great tool to use on your blog if you are serious about making money from it. It is common for bloggers to dabble in online coaching these days, and coaching is a great way to nurture a loyal audience following. Why would your audience be keen on coaching services if you were to offer them on your blog? Because of the results that they hope to achieve through that coaching. As a coach, your focus should be on helping your readers to deal with the challenges in their lives positively and constructively to help them overcome the hurdles that they may find impossible to do on their own without a little help.
One of the great things about coaching is the endless possibilities and the many areas that you can delve into. You could opt for life coaching, business coaching, skills coaching, career coaching, performance coaching, executive coaching and much more depending on what you are best at. The most important thing is to convince your readers why your coaching program is better than anyone else's and why they should sign up with you instead.
Why Coaching and How Can It Make Money for My Blog?
Coaching for some is a rewarding experience because they derive pleasure in knowing that they have helped someone else solve a problem or be better at a certain task they were struggling with. Coaching is for some, a way for them to help others and in the process, sharpen their skills at solving a problem while building their reputation as the person to go to if someone were to have a similar problem.
If coaching is something you are great at doing and you already have a blog that has been around long enough to develop a loyal following, take the opportunity to dive into coaching and help make an even bigger impact in the lives of your readers. People are always looking for a solution to their problems and help where they are struggling, and this is something they will be willing to pay for, which makes it a great monetizing opportunity. Coaching on your blog is a great way to strengthen your relationship with your readers who in turn, could draw in more potential readers to your blog which equals more traffic. More traffic at the end of the day means more advertising opportunity, which in turns helps your blog become a money generating machine in the long run that can churn out money for you even while you are sleeping. If your readers like what you are selling, they will buy from you, there is no doubt about that.
Coaching helps your readers, but it also helps you as a blogger at the same time. The whole point of starting a blog in the first place is because you have a passion for something, and a desire to share that information and knowledge (especially if you are an authority on it) with the rest of the world. Coaching is just taking it to the next level where you directly reach out to your readers in an attempt to help them instead of just posting weekly blog posts and updates. Blog posts and articles are speaking to the general audience, but when you offer to coach, suddenly it becomes much more personal. Additionally, if your readers already like what they have seen on your blog thus far, they will not hesitate to pay for any coaching programs you offer if they feel they stand to benefit from it.
The best part about coaching through your blog? Your earnings are not limited by your geographical location. Because it is online, you have the potential to reach people from across the globe, which means your earning potential skyrockets just like that. If you are good, people will be willing to pay.
How to Get Started with Coaching on Your Blog
The first thing you need to do if you want to offer to coach on your blog is to establish the niche you are coaching for. A coaching program that a reader is going to be most enticed towards is one that highlights the aspects of a situation that the reader is going through and that they need help with. To do that, the coaching program offered on your blog needs to be specialized in solving specific problems that your readers have, only then will they be willing to pay money for your program.
The second thing you need to do to establish a successful coaching program that is going to help you generate an income from your blog is to identify what kind of coaching structure you are going to go for. Are your sessions going to be solely blog based? Would you offer a live video session on your blog that your readers can tune into? Would you be holding your coaching sessions in person in a specific location? Either method you choose, your readers should only be able to sign up for your coaching sessions through your blog, as that is how you will be able to generate an income from it. Coaching through your blog would definitely be the easier option as all your readers would need is a good internet connection. They do not have to waste time commuting back and forth, do not have to sit in traffic and they have the flexibility of tuning in to your coaching sessions when it is convenient for them.
Create a coaching program that is ongoing, so your readers will always keep coming back to your blog. An ongoing coaching series has a lot more earning potential than a one-off program. Remember to make your coaching sessions educational, informative, inspirational, and most importantly, offer insightful tips that your readers can employ to their own problems. Create content that is of value to your readers to keep them coming back for more. Teach your readers how to achieve their goals and overcome challenges with constructive tools and advice and your coaching courses will become a hit in no time.