How to Build a Website
Building a good website is the key to how to make money with a website. I bet you are saying "well…yeah!"
The starting point in making money online with a website is the website itself. We want to go over what we think is the best way to make a website.
Let's break the process down into a couple of different items to accomplish.
You need to determine where you are going to purchase your website name and get hosting from. There are a couple of good options out there. Godaddy is a popular one but if you wait until the end we will give you a better all around option which prefer and use. We have used Godaddy and you are free to also, but we have a better solution. There are other options like networksolutions.com and wordpress.com if you still want to shop around after we give you the all in one solution below.
You need to determine a name for your website. This might be more difficult than you think, especially if you are wanting a (.com) ending. Most of the good and easy ones are already taken. Perhaps you might come up with some unique name that will be available. If so grab it. If not don't worry there are other options such as (.net, .org, .us, etc…) we listed those in the order we normally prefer them.
Picking your website name can be done based on what you want to write about or you can use a KEYWORD program to get ideas on what words or phrases are searched for the most and have the least competition. We have written extensively about KEYWORDS in some of our other articles and recommend you look through our website to find how to use them to pick your website name and write articles. Using KEYWORD correctly will decide how effective your organic (website search engine) growth is. The better you use KEYWORDS the more visitors you will be able to get.
Most of the time you will have to use a different program to find potential keywords along with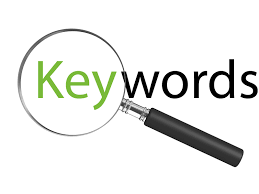 how popular they are and how much competition you will have for each keyword or phrase. You can find a great program under Resources that Work then Best Keywords on our website. The program we recommend is the one we use, although if you pick our all in one solution below you will get initial access to the program.
Once you have picked the right website name for you project you will need to find hosting so you can begin to build your site. Most of the major players like Godaddy and NetworkSolutions offer hosting that will be fine for your initial project, although they are not your cheapest option. Yes, we are going to tell you about that later. But, if you decide to go with another hosting site just make sure they offer everything you are going to need at least for the first year. After the first year if you are really successful you might need to upgrade.
So, what do you need your hosting package to have the first year. First it needs to support whatever program you are using to build your website. There are a number of options here and many of the hosting platforms even have their own website builder. I do not recommend using their builder. You need to use a website builder that will work over multiple hosting environments.
You also need your hosting site to offer SSL, preferably without having to pay extra for it. The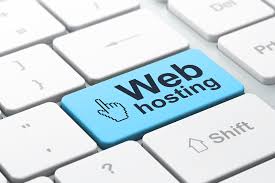 hosting site should allow for multiple websites without charging extra. It might take you a couple of tries to figure out how to make money with a website. You initial site might not be the one you end up growing to that big money making website you desire. It took me about four tries until I found the two sites that I have built into money makers. Not to say you want get it right the first time.
Now that you have a name and hosting you need to decide how to build your website. When I started we used HTML and it was a pain to learn. Once you did you could do a lot with it but it make it difficult to quickly start up a website and get going.
Godaddy has their own website builder which is not terrible but there is an even easier option. I am a firm believer that WordPress is the easiest way to start building a money making website, especially if you have no previous experience. Luckily, most major hosting platforms now allow you to use WordPress. It is not as flexible as some but with the plugins I think you will find it will do just about anything you desire.
Now you have an idea of how to start building your money making website but now what? Do you know how to draw visitors to your website?
Most of what I have suggested above will cost you money. What if you could do it all for free? What if I could tell you how to make money with a free website? What if you could pick a name, get the hosting and ever receive free training to help get you on your way to answering the question, how to make money with a website free.
We offer that very service, in fact this site was built using the exact service I have described to you. We started for free and then build our site (actually sites) into sites that draw visitors and allow us to find ways to monetize them.
Learning how to make money online with a website does not have to be difficult, it just takes a little effort on your part. Effort and time. Training also is a BIG help. Being able to learn from internet marketers that have done it already and are willing to share what they have learned.
You can piece together a website using different items from various sources or you can join our program which offers everything you need AND you can do it for free!
Long term you might decide to join our Pro program which will give you more training and allow you to build up to 50 websites.
You can stay with our FREE program for as long as you want getting free hosting and WordPress access for up to two websites.
If you want to learn how to make money with a website online then join us for free.