How does Hootsuite Work?
How does Hootsuite work your ask? Well, let's talk a little bit about what HootSuite is first.
HootSuite is a social media management application designed to make keeping up with your social media accounts such as Facebook, Twitter, Linkedin, Google+, YouTube and Instagram much easier. We primarily use it to manage our Facebook pages and Twitter accounts. The Instagram part of Hootsuite can be a little more difficult if you want to use it, but it does work.
HootSuite can be a help if you are just wanting to manage your personal accounts but it is really designed for people with people with multiple accounts that are actively trying to build their social media presence or using social media to market products, services or websites.
Right now we are using HootSuite to manage two twitter accounts, four Facebook pages and two Linkedin accounts. It works GREAT!
You can make one post and then select as many of your social media accounts you want the post to go to. You can post to one, multiple or all of your accounts writing the post just one time. You can add attachments like images to each post and you can schedule the posts for later delivery.
The scheduling function and multiple account post at one time is what we use HootSuite for the most.
As far as how does HootSuite work? We can honestly say HootSuite works very well.
Here are some quotes directly from the HootSuite website:
"Keep your social presence active 24/7 by automatically scheduling hundreds of social media posts at once,
across your social accounts."
"Stay on message with pre-approved content your teams can post, stored in your favorite cloud file service. Tagging, searching, and usage stats make curating content a breeze."
"Measure the impact of your social media campaigns through comprehensive reporting. Measure conversions by social channel and separate ROI between owned and paid media."
"Find and filter social conversations by keyword, hashtag, and location—in multiple languages—to hear what people are saying about your brand, competitors, and industry."
HootSuite allows you to design tabs on your dashboard for each of your social media accounts. These tabs can have different feeds or streams from that account. You can pick the feeds you want to see on each tab. For instance on our Twitter account tabs we selected:
Our home screen which shows what you would see if you logged directly into your twitter account.

A mentions feed that shows when other people mention us in their tweets. Helps us build followers and see what others are saying about is.

A messages inbox which is just what it says. Our message inbox, so we can review direct messages sent to us.

A My Tweets feed which shows all of our tweets as they go out.

A Scheduled feed which shows the tweets we have scheduled to be automatically tweeted based on a date and time we set.
You can set up one of these tabs for each of you social media accounts. We do the same with our Facebook and Linkedin accounts although we have a couple of different feeds on those accounts.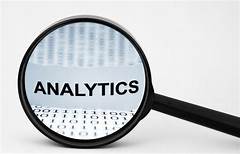 How does HootSuite work with their analytics? The analytics section gives you a lot of detail about your number of posts, followers and engagement. It shows various statistics over time and lets you see how your campaigns are doing. We use the HootSuite analytics to see how we are relating to our followers and what changes we need to make to our posts.
HootSuite has some other functions that are not in the plan we have.
HootSuite does it work? Yes, the analytics are not overly important to us but the scheduling and being able to post a single post to multiple places at once is a HUGE time saver. Makes social media marketing SO much easier. I promise!
What does HootSuite cost?
They have a 30 day free trail which we recommend you try, as always. We always like to see a program that offers a free trial of at least 30 days. It says that they have confidence in the value of their program. We think they are right.
After the 30 day free trail HootSuite offers four different sign up levels.
The Professional is what we are using. It is $19.00 per month and is for 1 user with up to 10 social media profiles. This is fine for what we need right now.
The Team level is $99.99 per month. It offers up to 3 users and 20 social media profiles. Kind of a big jump from $19.00 to $99.99, I think that we would just get another $19.99 per month account if we need more social media profiles or users. They also throw in some other features such as team assignment, customer analytics reports, a custom branded URL and a social media certification. All that might be great but we did not need it.
The Business level is $499.00 per month. It is for up to 5 users and 50 social media accounts. If you are a large company this probably makes sense but for us it would be over kill. This also comes with analytic exports, publishing approvals, application integrations, custom branded URL's and extended training.
They have an Enterprise level which you have to contact for pricing. Don't see us ever being that level.
We hope we have answered the question how does HootSuite work. If not please leave us a comment below and we will get back with you.
I think we did answer the question does HootSuite work? If not, let us say again, for us it absolutely does. We are very happy with the scheduling and being able to post a single post to multiple accounts at once. The analytics are interesting but not really as important to us as the other features.
If you want to know more about social media marketing and internet marketing in general, we can help you with that also. We can teach you how to build and promote websites with our Internet Marketing Bootcamp which is FREE.
You will learn how to build a FREE website in under 30 seconds and have access to your written and video courses on how to promote it and make it into a money maker. We also have courses on many other types of marketing including content, PPC and social media.
Join our community of Internet Marketing Professionals absolutely FREE, no credit card required.
CLICK HERE to join us and take the next step.