Earning With Affiliate Marketing
While advertising on your website is the easiest way to start, it is not the most profitable for most bloggers. People see blogs as a source of firsthand advice from writers who also went through the same issues. When people go to blogs for information, it is likely that the information that they are looking for cannot be found in other types of websites.
The most successful bloggers are skilled in gaining the trust of their readers. When their readers trust them enough, they are usually open to the suggestions of the blogger. This gives the word of the blogger some power in their own industry.
Let's say I have a blog about gardening. I have been maintaining the blog for years now. The comments section and the social media widgets on my blog show that I am followed by thousands of readers. The archive list on my sidebar also indicates that they have been active for years.
These are all trust factors that reinforce to a new visitor that I am a credible source. It increases the chances that my reader will trust my content. If these trust factors work, even new visitors may take my advice.
In my gardening blog, I provide free content on how to grow special types of plants. I also show pictures of the flowers and the vegetables that grow from my plants. I talk to the reader as if he or she was my friend.
In my instructional posts, I include a product or two that I actually use and a link that will lead the buyer where they can buy the product. This is where affiliate marketing comes in. When giving the readers links where they could buy the products I show in my posts, I use a link that comes from the affiliate account I created with the seller's website.
When the buyer clicks on the link, they are tracked by the seller's website. If they do make a purchase on the seller's website after clicking my link, then I am credited for the purchase. As a reward for facilitating a sale, I get a percentage of the purchase price. This percentage is called the commission rate.
Let's say that the person I referred to the seller's website spent $100 and the affiliate program has a 10% commission rate. This means that I will get 10% of the total amount spent. In this case, I will get $10 for a successful referral.
Finding an affiliate link for your content
There are thousands of affiliate links on the internet. However, you cannot just pick any affiliate program and post its links to your blog. Posting links alone will not get you any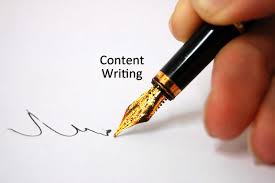 sales. To become a successful affiliate, you should match the product that you offer to your readers to the type of content that you are posting.
If you are posting about your take on the country's political events, for example, you should consider promoting political books to your readers. On the other hand, if you are blogging about your experience cooking at home, you should consider promoting appliances, cooking tools, and recipe books.
Aside from considering your topic and the type of content that you are offering, you should also consider the demographics of the readers of your blog. If you are posting content that is more appealing to men, find a product that also appeals to men.
Let's say you are blogging about the local professional sports team. Men usually buy the jerseys of the popular members of that team. You can post these affiliate marketing items on your website.
If your blog posts are mostly read by women, on the other hand, you will need to adjust the products that you are selling. You do not need to promote the most expensive product in the list of items of the seller. You are not aiming to actually suggest something that the readers may want to buy.
It is impossible to guess this. Instead, you should just include products that are more likely to make them click. When they click and enter the seller's website, they are no longer your responsibility. You should trust that the seller's website will be able to convert the traffic that you bring their way.
Creating the right type of content
Bloggers are basically content marketers. The content that you create in your website act as tools for catching people's attention. When people read, comment or share your content, we can say that they are engaging with your content. In the online marketing world, engagement is one of the most important metrics.
If you are reading this book, it is likely that you already have an idea of the types of people who visit your website. You may already know the types of content that get the most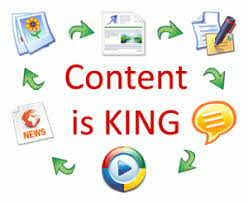 engagement. Most importantly, you should already know the reason why people go to your website.
Does your content make them laugh? Do you offer content that solves a problem? Does your website have special features that make them keep coming back?
Doing a simple survey in your blog also helps a lot if you are just starting out and you don't know who your website audience is. You can ask them their email address, their age, and their gender. This will allow you to learn the basic information of the people who visit your website.
You will be surprised by how different your expectations and the actual results are. Sometimes, a blogger expects that his viewers are mostly women, but their surveys show a mostly male audience. This also happens with much other demographic information.
Aside from creating a survey, you should also trust the statistics you gather from your blog. Most websites, for example, use Google Analytics and Google Webmaster tools for SEO. These tools are priceless when learning about your audience.
Both tools will help you learn where your viewers are from and how they reached your website (social, direct, organic search, referrals). These kinds of information are vital for the next step, which is creating the right type of content.
So let's first discuss the locations where your visitors are predominantly from. The best affiliate offers to put on your blog varies depending on the source country of your visitors. We will discuss Amazon affiliates later on because it is the easiest affiliate network to start and to make a profit from.
Amazon, however, will only be available for you if they have one in the country where your visitors are from. In most cases, you will not be able to create Amazon affiliate accounts non-English speaking countries. Amazon affiliate programs from these countries only allow websites using the country's native language to join.
The same goes with other affiliate networks. In CJ.com for example, each advertiser specifies their serviceable areas. If your visitors' country is not on the list, you will not gain anything by posting links of that advertiser on your blog.
The source/channel where your visitors came from is also an important factor to consider. Learning the sources gives you an idea of the intention of your visitor on your website. A visitor from the social networks, for example, is not as valuable as a visitor from search, when it comes to affiliate marketing.
Social networks are effective tools for gathering traffic. However, their users are not really looking for anything specific. They must have seen your link on Facebook or Twitter and it made them curious. They are looking to be entertained rather than to solve a problem.
In contrast, you want to attract more people who want to use your content to solve their problems. These people are more likely to click and buy from your affiliate links. Using Google Webmaster tools, you will also be able to learn more about the search information. The most important information here is the number of clicks that you get from search. Clicks basically mean traffic for your website.
However, aside from clicks, you can use this free tool for checking the position of your web pages in Google search. The position refers to the placement of your webpage in the Google search result page where your webpages appeared. Naturally, you want to rank 1st in all the major search terms in your niche market.
You may also be interested in the number of impressions that your websites are getting in Google search. Impressions refer to the number of times that your webpage was shown to searchers. This metric generally tells you the popularity of a search term among your prospect viewers.
Lastly, Google Webmaster tools give you some of the search terms used by potential visitors. This information is probably the most valuable for affiliate marketers. In general, you want your web pages to rank at a high position for search terms with a lot of impressions. By targeting these keywords, you will get more traffic to your website.
The Position column in Google webmaster tools, not only indicate your rank in the search pages, but also the amount of competition vying for the top spot. Successful affiliate marketers are experts at finding highly searched keywords with few competitors.
You will know if you have a lot of competition for a search term based on the number of impressions it gets and the average position of your pages with this particular phrase. Highly competitive search terms tend to put your newest content far from the first page.
A typical Google search results page contains 10 search results. If your average position for a search term is in the 50th position, this may mean that you are at the 5th page. People rarely venture this deep into the search results pages. It is highly unlikely for you to get any clicks on your website, this far from the front page.
Aside from these types of search terms, as an affiliate marketer, you should also try to target search terms that indicate intent to buy. Let's say you have a blog that talks about the newest gadgets in the market. A new product was just released in Amazon called, Product X. Gadget lovers are excited about Product X and you managed to rank high in some keywords related to it:
The search term 'Product X photos' got you 200 website clicks and it is searched (impressions) for 3,000 times in the last 24 hours. You managed to rank 8th on this search term.
A second search term 'Product X review' is also gaining popularity at over 1,000 impressions. You are ranked 10th in this term and you got 10 clicks on this search term in the last 24 hours.
Lastly, you also managed to rank for 'Product X Discount Coupon'. This particular search term only ticked under 500 impressions in one day. Of the 500 impressions, only 3 clicked. You are ranked 12th for this search term.
If blogging was only a popularity contest, the logical approach would be to try to rank for content with more impressions. Most people would opt to optimize for the first search term 'Product X Photos'. As an affiliate marketer though, you want to attract visitors who actually want to buy the product you are promoting.
And so, based on the three search terms indicated above, the last search term, 'Product X Discount Coupon' shows the best intention to buy. Many people who are looking for discount coupons are already looking to buy the product and are just looking for a discount.
To increase your affiliate earnings, the best solution is to build a webpage that will rank well for this key phrase. For example, you could create a post with a list of the different online shops that offer discounts for Product X. You could also review Product X and add a discount coupon for it somewhere in the review.
Types of Affiliate Marketing Programs
There are multiple types of affiliate marketing programs on the internet based on the way you classify each one. In this book, we will classify affiliate marketing programs based on the platform that offers them:
General Affiliate Networks
Affiliate networks refer to companies that offer a wide variety of affiliate marketing programs. These companies partner with advertisers. They also create a platform where ad publishers can sign up to a program, set up banner and text-link ad codes and monitor their progress. Rakuten Linkshare (now Rakuten Marketing) and CJ.com are two of the most popular of these types of affiliate marketing platforms.
In this type of platform, the blogger first needs to sign up with the network. This creates the first layer of quality checking for the network. In most of these networks, you will not be able to sign-up without a website. This protects the network from people who will just use the links to spam communities.
After signing up, the blogger needs to go through the available advertisers in the network. An affiliate network usually contains hundreds to even thousands of advertisers. The blogger needs to choose at least one that fits with his or her niche market.
After choosing the advertiser, the blogger needs to apply to their program. Most of the advertisers automatically accept affiliates. However, there are some companies who will screen the publisher first before doing so. This creates a second layer of quality control.
When screening, the advertisers usually check the volume of traffic that a website gets. While it is logical for advertisers to choose publishers with hundreds of thousands of visitors per month, most advertisers do not stick with this rule. Many of them allow smaller websites to promote their products.
They may also check the publisher's website if it fits the guidelines that they set. Lastly, they will check the content of the blog. They may decline applications of some websites based on content if it contains dangerous material.
After applying for the program, the next step is to wait for the application to be approved or declined. This usually takes a few days, depending on the diligence of the advertiser to review their applicants and the number of applicants that they get.
If approved, the blogger will be able to see the marketing materials set by the advertiser. These include banner ads, link texts and even videos that can be embedded to your website. Your role as a blogger is to place this in a spot in your website where most of the viewers can find it.
If you are already hosting Google AdSense and other Cost-per-click advertising on your pages, you will have to choose which programs to prioritize for choosing placements. Ideally, you should place the at least one marketing material above the fold. This will ensure that the people viewing your content sees it immediately and it may increase the ad click-through rate.
This brings us to the next step; you will need to find strategies to increase your click-through rate. The click-through rate refers to the number of times that a viewer of the ad clicks on it and goes to the advertiser's website.
After setting up the advertising features of your website, your only problem is how to make people click on them. We will discuss the strategies for increasing the number of clicks on your ads later on in the book.
Shopping/E-commerce Affiliate Networks
Affiliate shopping networks refer to e-commerce websites like Amazon that offer selling opportunities to blogger affiliates. These types of networks are easy to sign up to. For Amazon, for instance, you just need to sign up in their affiliate sign-up page:
https://affiliate-program.amazon.com (US)
You will be asked to provide personal information like your name, age, and country of origin. They will also ask you to provide information about your website like its name, URL and the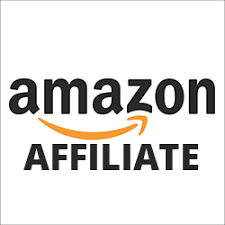 category where it falls under.
After signing up, you will be asked to complete a tax form. Without a tax form, you will not be allowed to cash your earnings out of Amazon. You can skip this stage for now. However, you need to make sure to take care of this form as your income grows.
After signing up, it may take a few hours to a couple of days for Amazon to review your account. They are pretty lenient with accepting publishers. As long as you are not breaking any law or posting controversial content on your blog, you will probably be accepted.
When you get the acceptance email, you can now post any of the products of that affiliate shopping network on your website. You just need to look for the product that you want to promote, use the embed tool in the header line of your associate account, get the code and paste the code in your website. After a few minutes of posting the code, it should already show the product that you chose.
Affiliate shopping networks give you a wide variety of product to advertise on your blog. Ideally, you should choose a product that will make the blog visitor click on the links you post. Once the visitor is on the advertiser's website, your job is done.
Aside from the variety of products, affiliate shopping networks will also credit the affiliate for all the products bought by the person referred. Let's say you promoted a book in your blog. One of your visitors clicked on the link to the book from your blog and they were redirected to the shopping website.
While in there, they did not buy a book; instead, they bought a new iPhone, phone batteries, and accessories. Even though you did not promote the items bought by the buyer, you will still get paid for the extra items your visitor bought. Even if they bought small cheap items, these profits add up.
The next advantage of becoming an affiliate for a shopping website is that people are usually already familiar with the website and its user interface.
Most people using the internet are already familiar with what Amazon is and how to buy from there. Many of the users who will click on your link already made a purchase from Amazon in the past. Because of this, they are more likely to make a successful purchase from you.
The problem is if the e-commerce website is new. Amazon affiliates can easily earn because their referred visitors already trust Amazon. If you promote a lesser known website, on the other hand, it may take some time for the website to gain the trust of your visitors. In this case, the number of successful sales you make on that website will be less.
Company-level Affiliate Programs
In some cases, a company may choose not to join an affiliate network; instead, they choose to start their own affiliate marketing program with their own coders. This is common in the software and apps market. Software companies usually prefer to maintain their own affiliate program for security reasons and to make sure that all credited sales are valid.
In this type of affiliate marketing platform, you will need to sign up to the company's website to become an affiliate. The process of being accepted is pretty much the same. There will always be a screening process to make sure that all accepted affiliates have a website of good quality.
Once accepted, you will also need to obtain a code that you can post on your website to show the company's marketing materials.
Company level affiliate programs usually use an affiliate marketing campaign management tool or service. These are third party software or online services that make management of campaigns easier. This allows the users to have their own dashboards where they can access the marketing materials, read the news about the latest offers and promotions and track their own sales.
The blogger may also be provided with their own account manager. Account managers are company employees tasked with helping affiliates become successful. They may also create a sense of community among affiliates and facilitate events for affiliates. Think of them as sales managers.
Affiliate marketing is another great tool to maximize the earning potential from your blog. Commonly mistaken for referral marketing, affiliate marketing is a form of marketing known as performance-based marketing, and how it works is a business will reward one or several of its affiliates for each visitor or customer that the affiliates bring in through their own efforts. Bloggers who have been around for a while know that affiliate marketing too has been around for years and they know full well that this form of marketing is one of the most lucrative ways for a blog to earn money online.
Affiliate marketing is one of the oldest forms of marketing around, and one of the most effective methods that benefit the readers while helping your blog make money at the same time. Bloggers make money by building an audience base that stays loyal to the blog by offering products, services or courses that will benefit the audience and help them in a way that they need. Affiliate marketing is merely a faster way to offer products or services without the blogger having to create those products and services from scratch.  As a blogger utilizing affiliate marketing, all you have to do is introduce your audience to certain products or services (from companies that you trust and can vouch for regarding effectiveness), and you get a commission on any sales that occur from the marketing efforts on your blog.
Still not convinced how affiliate marketing can help? Five compelling reasons are all you need to see why affiliate marketing is the direction you need to head towards if you are serious about monetizing your blog:
You come to know what your audience really wants, what services or products they are after so you have a better idea of what you may be able to offer in the future should you wish to branch out on your own.
Affiliate marketing monetizes your blog much faster than it would if you were to create your own product from scratch which could take a considerable amount of time depending on what you are offering.
You become known among your readers as a trusted authority, and they become accustomed to buying from you. Provide excellent service and honest reviews, and your readers will have no qualms about buying from you in the future when you someday launch your own products or services.
It is easy to implement. Enough said.
You do not need to be a specialist or an expert to get on board with affiliate marketing, all you need to be is familiar enough with what you are marketing.
How to Maximize Your Earning Potential Through Affiliate Marketing
Ready to start including affiliate marketing as part of your advertising efforts? Take a look at these tips below to help you maximize the earning potential you can get out of your affiliate marketing efforts:
Stick to Your Values – Never compromise your values for the sake of making a quick buck. Always be honest and never give a review that you do not fully believe in yourself if you want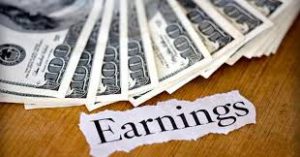 to retain credibility among your readers. Yes, affiliate marketing is a great tool to make use of, but only align yourself with products or services that you genuinely love and would recommend to someone else. Ask yourself if you would be willing to refer this product for free, even if you were not being paid for it. If you answer is yes, then go ahead.
Make Honesty Your Best Policy – If your readers feel that they can trust you, they are more likely to stay loyal and buy what you are offering. Never promote a product or service that you do not absolutely love yourself or something that you do not fully believe in. As a blogger who is serious about making an income from your blog, you need to practice transparency all the time and build your reputation around being a credible, reliable and trustworthy source.
Direct Promotion – Instead of promoting your affiliate products or services on the sidebar ads on your blog, consider promoting a product or service directly in a post itself because it garners more attention that way. Include it in a product or service review for example, with as much detail as possible, enough to convince your readers that they should buy the product or service too.
Do not Go Overboard – It is easy to get excited about things that can help you make money, and while it may be tempting to include as many affiliated links on your blog as possible to get the most money out of it, in this instance less may be more. Choose your affiliate links carefully and strategically – this is a much more effective approach than bombarding your blog with dozens of links that are all over the place. Ideally, select affiliates that are in line with the vision and the voice of your blog, your readers will believe an endorsement more if they.
Learn the Ropes – Do not be discouraged by the fact that in affiliate marketing, you are going to have to experiment a little to see what works and what does not. Some may work better than others, but the key is to be persistent until you find what works best for you. Each experience will bring you closer to understanding what your readers want and expect, all of which can prove to be useful information for the future of your blog.
Never Cut Corners – Your relationship with your blog's audience is your most important asset, one that you should never lose. Your readers and your audience are the lifelines of your blog, without them, there is no possibility of maximizing the full earning potential from your blog. Having said that, a blogger should never betray the confidence of their audience and readers for the sake of making money through affiliate marketing, because you risk losing more than just your audience in the long run. Always remind yourself before working on any affiliate marketing efforts that this should improve the relationship between the blog and its readers, not the other way around.