Blogging is a great way to make money online. You can blog about anything you're passionate about, from beauty and fashion to music and tech. Blogs are great marketing tools for businesses and individuals looking to promote products or services online. Blogs that cover niche content see much higher search engine rankings than generic ones, so they're much more likely to drive organic traffic. However, blogging isn't an easy way to make money online. It takes time and effort, but the rewards are significant if you're successful. This blog post will cover the basics of blogging that newbies need to know before starting out – how much money bloggers make and how long it takes them to start making money online. We'll also address some common concerns beginner bloggers have about starting a blog – like whether they need prior experience or if they can blog without writing well!
What Is a Blog?
A blog is a online journal or platform where content is created, managed, and monetized. A blog is a great way to build an audience and connect with readers. It's also an easy way to start blogging and can be done on just about any platform.
What you need to start blogging is a hosting service, a blog domain name, a blog template, and content ideas. The first thing to do when creating a blog is to pick a platform. There are many options available, such as WordPress, Squarespace, or blogger. Once you've decided on the platform, it's time to choose the template. A blog template will help you create your blog quickly and easily.
Next, write the post. The post should address the audience's needs and interests and be optimized for keyword optimization and ad revenue. After that, add content relevant to the niche and audience you have targeted. Finally, monetize your blog by adding ads or affiliate income streams on top of that income from ad revenue and content monetization.
How to make money blogging
If you're looking to make money blogging, there are a variety of income-generating strategies you can employ. You can monetize your blog with display ads, affiliate marketing, and sponsored content. This involves partnering with advertisers to post advertisements on your blog or website. Through affiliate marketing, you could earn money by promoting products on your blog or website and earning commissions for sales generated by the affiliate marketing link.
Another income-generating strategy is to offer consulting services related to your blog niche, such as blogging strategies or digital marketing strategies. Another way is through email marketing. You could promote products or services via email to your blog subscribers and earn money from the advertisements or affiliate marketing links that result. Other income-generating opportunities include online courses and webinars. You could create online course content and monetize it via online advertising or affiliate marketing.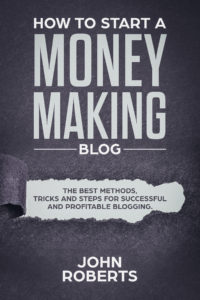 How much money can bloggers earn?
The amount of money a blogger can earn depends on various factors, such as content quality, frequency of posting, traffic, monetization methods, and so on. Some bloggers make money from affiliate marketing or selling products and services related to their blog topic. Others may earn money through advertising or sponsorships.
A blogger can also generate income by offering consulting services or writing for other websites and publications. Each income source has its own pros and cons, but blogging is a great way to monetize your online content and build a profitable income online.
How long does it take to make money blogging?
Blogging can be a great way to make money online, but the time required to make money blogging varies from person to person. It depends on various factors, including your blogging skills and content creation strategies.
To make money blogging, you need to develop a unique content strategy and set realistic goals. You must research best monetization strategies for your blog and focus on creating high-quality content. This will help you attract readers and increase your income. Besides, you should invest in marketing and advertising to promote your blog and reach more audience. Finally, you must analyze performance data to determine the effectiveness of your monetization strategies and make adjustments as needed.
How do beginner bloggers make money?
It can take time to make money blogging, but it is possible for new bloggers with a consistent and plan-oriented approach. Beginners should aim to monetization their content through ads, affiliate marketing, sponsored post, or digital products. Creating quality content that readers want to engage with is a key way to generate income from blogging. Other strategies include networking with other bloggers in the same niche and creating an audience of engaged readers. These tips will help new bloggers develop their blog niche and monetization strategies, enabling them to make money blogging quickly.
Do you need experience to be a blogger?
It takes time and dedication to make money blogging, but it's possible if you have a clear goal in mind and a plan of action. Creating quality content and building an audience are essential parts of making money blogging. Networking with other bloggers and leveraging social media platforms can also help increase blog visibility and generate more income. Experienced bloggers can benefit from sharing their knowledge and expertise to help new bloggers succeed. Overall, successful blog owners know how to effectively monetize their online presence to generate income online.
How can I make $100 a month blogging?
Blogging can be a great way to make money online, but it requires work and dedication. It typically takes several months before bloggers begin seeing returns on their investment of time and effort. Creating valuable content that attracts readers is essential for gaining a following and generating income from blogging.
Another important thing to remember is that blog content must be unique and valuable to attract readers. Creating multiple streams of income, such as affiliate marketing and sponsored posts, can help bloggers monetize their blog and earn money from online advertisements. Bloggers should also develop strong social media profiles and stay up-to-date with new trends in the blogging niche. By developing strong relationships with brands and influencers, bloggers have access to more opportunities to monetize their blog.
What kind of blogs make money?
There is no one-size-fits-all answer to the question of how long it takes to make money blogging. It depends on a variety of factors, such as the niche you choose and the quality of your content. Generally, successful blogs focus on topics that are relevant to their audience and provide valuable content. Content should be engaging and offer value to readers to attract an audience. Marketing strategies such as search engine optimization, social media promotion, and email marketing can help draw more people to your blog. To generate income from blogging, you need a unique voice that readers find engaging and valuable.
Frequently Asked Questions
How do you start making money blogging?
Making money blogging can be a great way to monetize your content and share your expertise with the world. Here are some steps to help you get started:
1. Figure out your niche and target audience: Before you start blogging, first decide on a niche or topic you'd like to blog about and target an audience for it. Doing so will ensure that all your content is valuable, relevant, and helpful to your readers.
2. Research monetization strategies: Once you have an audience, it's time to monetize your blog by researching monetization strategies, such as affiliate marketing, sponsored posts, display ads, online course sales, etc.
3. Promote your blog: The best way to grow readership and increase income is by promoting your blog on social media and SEO. Utilize keywords effectively, post regularly, and engage with other influencers in your niche.
4. Track analytics: To measure the success of your blog, track blog performance through analytics tools such as Google Analytics or webmaster tools. This will give you insights into which blog posts work best and what strategies need optimizing to make money blogging faster.
5. Experiment: As with any new venture, it takes time and dedication to make money blogging successful
What is the best way to make money blogging?
If you're looking to monetize your blog, the best way to start is by building an engaged audience. This can be done through social media marketing and search engine optimization (SEO) to ensure people will find and engage with your content. Once you have a steady readership, monetization strategies like affiliate marketing, sponsored posts, or ad networks can help generate income from your blog.
Another great way to make money blogging is to focus on producing high quality content that will captivate your readers. This means regularly publishing blog posts that are interesting, engaging and shareable to ensure people keep coming back for more.
Finally, network with other bloggers and industry professionals to increase your visibility and reach. By finding successful online influencers or niche blog networks, you can find new readers who may be interested in your blog content. This could also lead to new opportunities such as podcast interviews, collaborations or other paid content opportunities.
How much should I expect to make from my blog?
The amount of money you can make from blogging depends on a few factors, such as the size and engagement of your audience, the content you post, and what monetization strategies work best for you. Generally speaking, successful blog owners can expect to make anywhere from a few dollars to hundreds or even thousands of dollars depending on the success of their blog.
To maximize your blog's earnings potential, it's best to focus on actively engaging your audience and creating high-quality content that resonates with them. Additionally, monetization strategies such as affiliate marketing, digital products, sponsored content, and ad revenue can help you generate income from your blog.
How do I use affiliate marketing with my blog?
Affiliate marketing is an excellent way to monetize your blog. The great thing about affiliate marketing is that you can link products or services from other companies that are relevant to your blog content and earn money through commissions when someone clicks on your link and makes a purchase.
To get started with affiliate marketing, you first need to join an affiliate program of the products or services you wish to promote. When accepted into these programs, you will be given unique affiliate links which you can add to blog posts or even create separate pages dedicated to the products. Whenever a reader clicks on the link and buys something, you will earn a commission.
It's important that you target only products or services that are related to your blog niche as readers will be more likely to buy from products they are interested in. You should also track how successful your affiliate marketing program is with tools like Google Analytics so that you can make informed decisions about what products work best for your blog audience.
Conclusion
You can absolutely make money blogging. It takes time to see results, but it's possible to monetize your blog and earn money from it. Just start with a blog that's interesting to you and post content regularly. Once you have readers, you can monetize your blog by using affiliate marketing or by charging for ad space on your blog. As long as you post regularly and provide valuable content, readers will keep coming back to your blog.