What is holding you back?
Fear? Fear of what failure?
Knowledge? Do you have the desire but are not sure how to proceed?
We can help you if:
You want to start your own business but just do not know how or what to do.

You know what home based business or web based business or ecommerce business you want to start but are not sure what the next step is.

You have your internet business started but are not sure how to grow it.
We can help you build a website, give you ideas about what type of business to start or help you grow your website to increase your visitors so you can be profitable.
Here are some ideas about what type of business you could start. There are many, many more.
Sell a tangible product on the internet. Let's say you make custom golf clubs, we can help you build a site, promote it and sell them.

Sell a service product on the internet. Perhaps you are an internet marketing expert and want to teach other people how to market their business on the internet.

You are a great writer and want to sell your services as a writer to other people.

You are a great graphic designer and want to sell your services to others.
There are lots of other ideas and I urge you to search this site for more ideas and suggestions about profitable internet business. That is one of the things I blog about quite often. You can even get paid to take surveys. Yes you can, but do not expect to make a lot of money. It is possible to make some though. Not the way I would proceed but it is an option.
Maybe you know what you want to do or sell on the internet but are not sure about how to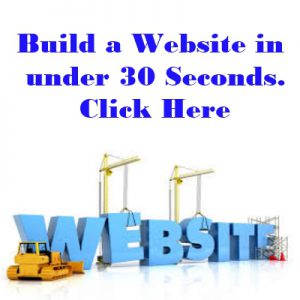 build a website. That is REALLY easy. I have a couple of other blogs you can search for to find out more about building a website, or you can just CLICK here to learn how to build a website in less than 30 SECONDS!
Maybe you have a website but do not know how to driver visitors to your website or are not sure how to choose the right keywords to focus on to move your website up the rankings. Getting ranked in Google just takes time, a plan, a little education and commitment.
You can CLICK HERE for lots more ideas about how to build and market your online business.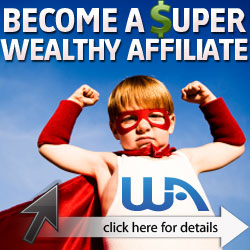 You are probably wondering if the things I am writing about actually work? I can answer that question VERY easily, you are reading this aren't you? All of the things on my website, that I blog about and the sites I recommend to you have helped me market my internet businesses. Yes I said businesses. This site is my way of paying forward, introducing people to how I learned and helping you get started on the right foot.
At the time of writing this I actually have about eight websites including this one. It takes a lot of time to run, manage and market that many. I recommend starting off with one and putting all the knowledge we teach you into that one. Then, if you have the desire you can add more sites…or just focus on the one. That is the great thing about internet businesses, IT IS UP TO YOU!
Be sure to check out the rest of my site.