Advantages and Disadvantages of a Franchise
Starting a new business is hard, especially if you do not have the right experience, that is one reason we are asked what are the advantages of buying a franchise and what are the disadvantages of buying a franchise?
So, you ask, "Should I buy a Franchise".
There are many things to consider when deciding if buying a franchise is right for you probably the two largest,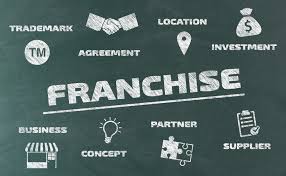 which we will just throw out there right now are the cost of the franchise and the probability of you starting a successful business with a franchise as opposed to without buying a franchise.
Let's start with what are the advantages of a franchise.
The truth is according to the Small Business Association, about 30% of new business fail within the first two years. 50% during the first five years. 66% in the first ten years. These numbers include franchises, but if we take the time to separate the franchises out of these numbers it is estimated that 90% of franchise buyers are still in business after ten years unless they sold the franchise or had to close for non-business related reasons.
With a 90% success rate it is easy to see why there is a huge benefit to owning a franchise. There are lots of reasons for this which we will discuss continue to discuss.
If you want to be a successful business you need a brand people recognize. Building your own brand takes time and a lot of money. The advantage of the franchise is this has already been done for you, you are buying into a brand that already has history and reputation.
Once you have new business or have purchased a franchise you need to advertise. Advertising costs money and you need to have the right advertising materials. The advantage of a franchise is not only do they take care of top level advertising many times you can also use their materials for your local advertising.
You get the advantage in owning a franchise of advertising that is vetted and proven to be effective, you do not have to reinvent the wheel. As a franchise owner you can just copy what the franchise has already determined was effective.
Starting an advertising program from scratch can be difficult and expensive.
Another huge advantage of buying into a franchise is operating experience and training. Even if you are going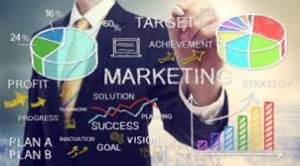 into an industry you know something about it is a huge advantage in buying a franchise that you get to take advantage of the entire corporations combined experience in running your business.
Again, when you buy a franchise you do not have to reinvent the wheel. Operational issues have been worked out and you are getting a plug and play business. Need training? No problem most franchises provide this to make sure you are successful. It is in their best interest for you to succeed.
We touched on this above and really it is what it all comes down to when considering the advantage of buying a franchise, support. Support is what a franchise is all about. You are not alone when it comes to everyday business decisions, any successful company offering franchise opportunities has a procedure and program for just about anything that will come up in your new business.
Franchise are about as plug and play as you can get in the business world. But, there are some issues in this franchise utopia we have been describing.
Disadvantages of a franchise.
Cost is probably the number one that comes to mind when we thing about a franchise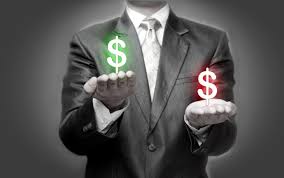 disadvantage. Everything we described above comes at a cost. Sometimes a VERY large cost.
This cost can be broken down into at least two categories depending on the franchise. You should always expect there will be an initial franchise fee and then probably a working capital requirement on top of that.
Let's look at a few.
McDonanld's will cost you between about $1 million to $2.5 million for all initial startup costs.
Subway will cost you between $100,000.00 and $400,000.00 for all initial startup costs
Domino's Pizza will cost you between $120,000.00 and $475,000.00 for all initial startup cost.
Starbuck's will cost you about $325,000.00 for all initial startup costs.
Petland will cost you between $250,000.00 to $950,000.00 for all initial startup costs.
Not all of these number are initial cash out of your pocket items, come of the numbers above might be spread out over either personal loans or loans held by the franchise.  Starting cash requirements vary greatly between franchises.
You can look up your favorite franchise on the internet to see what it will cost. Generally the more successful the franchise (more revenue) and more established the more it will cost.
You might not be able to get that franchise you want for a variety of reasons determined through the vetting process. Perhaps you have a criminal record that is not acceptable to the franchise or a past bankruptcy. You also may not be able to show the proper net and liquid worth to purchase a particular franchise you are interested in.
Another potential disadvantage of a franchise is you must their standards and operations. This will control the way you run your day to day business and every decision you make. You can bet there is a guideline for anything business related.
This could be anything from hiring standards to suppliers to items you can sell. This is part of being in a franchise, even though you own your business you have agreed to follow their franchise rules in order to use their name.
If you want to grow by starting another business within the franchise there may or may not be an opportunity in your area. In fact they may not even want you to have more than one of their franchise locations. Either way there is little you can do about it. This could be a long term disadvantage of a franchise for you.
You will have ongoing royalty payments of service fees that you must pay the franchise. At McDonald's that is about 4% of the gross revenue that goes back to the franchise. This money pays for corporate level advertising and management. Some franchises have lower payouts, this is just something you should be aware of when it comes to owning a franchise. The payouts to corporate typically never stop.

In summary the advantages of buying a franchise are:
Success rate.

Branding.

Advertising

Operating Experience and Training.

Support
In summary the disadvantages of buying a franchise are:
Initial Cost.

Vetting.

Follow Franchise Standards and Operations.

Limited growth outside of the franchise you own.

Royalty Payments/Service Fees.
So, what would we do when it comes to buying a franchise based on the advantages and disadvantages of franchise ownership we have given you above?
Honestly, we would recommend going the franchise route if you can afford it. Having the support and training that a franchise offers you is a huge advantage. You are much more likely to be successful if you have a solid base to build your new business on and that is what franchise opportunities give you.
There can be no substitute for the amount of experience you will get from buying a franchise that gives you the proper amount of support. Of course, not all franchises are created equal. McDonald's is famous for their 'Burger University' which teaches you everything you need to know about owning and operating a McDonald's restaurant.
You can't really put a price tag on training like that, well I guess you can, between $1 to $2.5 million.
We hope we gave you some insight into your question, Should I buy a Franchise?
As always, we WANT your comments and suggestions below. We love our readers input.