Swagbucks Review
Name of Company: Swagbucks.com
Website: www.swagbucks.com
What is Swagbucks?
Swagbucks is an online reward based program that pays people to search, shop, take surveys, watch videos and a number of other tasks to earn points which can be redeemed for gift cards or put in your PayPal account.
Swagbucks offers cash back for shopping at over 1500 retailers including Amazon, Walmart, Target and Starbucks. You earn SB points for every dollar you spend.

You can earn SB points by taking surveys.

You can earn SB points by watching videos.

You can earn free gift cards by checking out exclusive deals.

You can earn points by using Yahoo to search the web.

You can get free gift cards for playing games.

You can earn SB points when you make in-game purchases through GSN or play original free games to earn randomly.

There is a mobile app that allows you to shop, answer surveys and watch videos on the go.

You can also refer people to swagbucks and earn a portion of what they generate.
How do they make their money?
Advertising. Companies are paying them to advertise (or drive you to their product/site) and they are splitting the advertising money with you. Not sure exactly what the split is but that is where the money comes from.
There are some videos on YouTube to give you some tips.
I have seen reviews like "…been doing this for 5 weeks and got a $160.00 Amazon"
If you want to average $4.00 to $5.00 per day, it looks like it might be possible. I doubt it unless you spend most of your day … but maybe.
It appears there are limits on how much you can make per day on certain tasks. For instance there appears to be a limit on how many videos you can watch per day. No spamming videos for money.
What can you make taking surveys on swagbucks? It varies but I would say between $.60 to $7.00 per hour (average maybe $2.30/hour). That is assuming you qualify for the survey. You will not be able to take every survey.
Overall the program is entertaining, at least at first. You are not going to get rich, if that is your expectation then you are wasting your time. It is cool that you can get paid to do some things you do anyway, like shop. Certainly, you can bring in an extra few dollars that way.
Not sure you have anything to lose if you want to try Swagbucks, it does not cost anything to join. If you have insomnia it can be a great way to pass the time playing games and watching videos for a little bit of money. Hey, I guess it beats doing it for free; Right?
Swagbucks is not a Scam. They provide the service they claim to provide. My biggest problem with Swagbucks is that if you look at it from a standpoint of how much you can make per hour, there are LOTS of things you can do to make more money.
You can make more money on a site like Fiverr offering various services like content writing for bloggers or websites.
But … if you have time to waste and want to make a dollar to two then why not?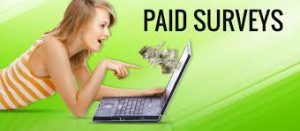 Reference: swagbucks, swagbucks scam, swagbucks review, surveys